Find Location
3455 Rewak Drive
Suite 106
Fairbanks, AK 99709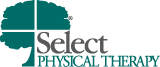 Foreign Languages: French, limited Spanish
Hours
| | |
| --- | --- |
| Monday: | 7:00 AM - 7:00 PM |
| Tuesday: | 7:00 AM - 7:00 PM |
| Wednesday: | 7:00 AM - 7:00 PM |
| Thursday: | 7:00 AM - 7:00 PM |
| Friday: | 7:00 AM - 7:00 PM |
| Saturday: | Closed |
| Sunday: | Closed |
Featured Services
Physical Therapy
Orthopaedic Rehabilitation
Hand Therapy
Sports Medicine
Functional Capacity Evaluations
Return-to-Work Program
Work Conditioning
View All Services
About
At Select Physical Therapy, our experienced clinical team will design an individualized plan of care that aligns with your specific goals in mind. Through experience, advanced clinical training and clear communication with our patients, our therapy team will give you the advantage in recovery.
We are proud to be part of the community and are committed to providing each patient with an exceptional experience that promotes healing and recovery in a safe, compassionate environment. Request an appointment and experience the power of physical therapy today.
Our Team
Nathalie Croteau, P.T., COMT
Nathalie has been a member of the Select Physical Therapy team for 25 years. She is our Fairbanks, Alaska locations center manager, the program director of men's and women's pelvic health and pelvic floor treating therapist. She specializes in the treatment of a challenging patient population and her proficiency is especially evident in the rehabilitation of pelvic disorders, dry needling and TMJ. Her additional education includes certification in orthopedic manual therapy, dry needling and canine rehabilitation.
Kaitlynn McKirgan, P.T., DPT, COMT
Kaitlynn has been a member of the Select Physical Therapy team since 2018. A highly patient-focused professional, her goal is to understand each patient as an individual, learn about their specific goals, educate them and keep them active participants in their rehabilitation program. She provides individual treatment plans with attention to exercise prescription, manual therapy and return to function. She treats a diverse patient population ranging from sports medicine, TMJ to cancer rehabilitation. Additional education and training includes certification in orthopedic manual therapy, ReVital Cancer Rehabilitation and dry needling.
Aaron Huegel, P.T., DPT
Aaron has been a member of the Select Physical Therapy team since 2019. He enjoys working with patient and helps empower them to return to the best versions of themselves. He identifies the original source of their pain and addresses it to help prevent lingering issues and continued pain. Aaron holds continuing education and certifications in dry needling, excels in concussion and vestibular rehabilitation, work conditioning, instrument-assisted soft tissue mobilization and Functional Capacity Evaluations.
Michael Cornea, P.T., DPT
Michael has been a member of the Select Physical Therapy team since 2021. He is a recent graduate into the physical therapy discipline, and he hopes to inspire everyone he meets to live their lives to the fullest. He provides specialized treatment plans with focus on each individual patient's needs. Michael excels in treating the diverse patient population covering concussion and vestibular rehabilitation, orthopedics, sports injuries, youth athletic rehabilitation and manual therapy.
Kaylyn Saguid, P.T., DPT
Kaylyn has been with Select Physical Therapy since 2022. She has worked with patients who have experienced a concussion, stroke, balance/vestibular disorders, sports injuries and other neurological conditions. Kaylyn is passionate about providing evidence-based care, guided by recent high-quality research. Kaylyn involves patients in the shared decision-making process and values the importance of active listening to create a valuable patient experience. Kaylyn uses a biopsychosocial approach to address factors, like sleep and stress management, on the pain experience. She uses her knowledge of biomechanics to analyze movement and determine modifications and meaningful interventions. Kaylyn spent six years living in Boston, while attending Boston University's doctorate of physical therapy. Kaylyn has a sports background in field hockey. She is originally from Rhode Island and the DMV area. She enjoys cooking, baking, weight lifting, hot yoga, traveling and rooting for New England sports teams.
Lisa Miller, OTR/L
Lisa has been a member of Select Physical Therapy since 2022. She has clinical experience in outpatient and inpatient settings and specializes in treating the upper extremity. Lisa received her undergraduate degree from Arizona State University and master's degree at the University of Alabama at Birmingham. She and her husband have one young son and enjoy home improvement projects, motorsports and outdoor activities.
Stacy Reyes David, PTA
Stacy has been a physical therapist assistant with Select Physical Therapy since 2019. She joined the Fairbanks team in 2022. During Stacy's time in Florida, she floated to 14 centers. Stacy takes a holistic approach to therapy. She believes in treating the patient as a whole, including their mental and physical health. Stacy enjoys getting to know patients just as much as she enjoys offering therapeutic expertise. Stacy attended Polk State College. She enjoys health and wellness, self-care, traveling, and trying new foods. Stacy came to Alaska on vacation and never left. She previously worked with seniors and provided quality care.
All Services
Physical Therapy
Physical Therapy
Orthopaedic Rehabilitation
Recovery and Reconditioning
Speech Therapy
Amputee Rehabilitation
Dry Needling
Fall Prevention Program
Manual Therapy
Neurologic Rehabilitation
Pre-/Post-Operative Care
ReVital Cancer Rehabilitation
Spine Program
TMJ/TMD Rehabilitation
Vestibular Rehabilitation
Women's Health
Headache Treatment
Incontinence Therapy
Pelvic Therapy
Prenatal/Postpartum Rehabilitation
Stroke Rehabilitation
Hand Therapy
Hand Therapy
Joint Mobilization
Orthotics Upper Extremity - Hand/Arm
Work Health
Functional Capacity Evaluations
Return-to-Work Program
Work Conditioning
Post-Offer Employment Testing
Injury Prevention
Pediatric Therapy
Pediatric Physical Therapy
Prosthetics & Orthotics
Lower Extremity Orthotics
Foot Orthotics