Find Location
220 Main Street Loop
Kenai, AK 99611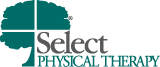 Hours
| | |
| --- | --- |
| Monday: | 8:00 AM - 5:00 PM |
| Tuesday: | 8:00 AM - 5:00 PM |
| Wednesday: | 8:00 AM - 5:00 PM |
| Thursday: | 8:00 AM - 5:00 PM |
| Friday: | 8:00 AM - 5:00 PM |
| Saturday: | Closed |
| Sunday: | Closed |
Featured Services
Physical Therapy
Orthopaedic Rehabilitation
Hand Therapy
Sports Medicine
Functional Capacity Evaluations
Return-to-Work Program
Work Conditioning
View All Services
About
At Select Physical Therapy, our experienced clinical team will design an individualized plan of care that aligns with your specific goals in mind. Through experience, advanced clinical training and clear communication with our patients, our therapy team will give you the advantage in recovery. We are proud to be part of the community and are committed to providing each patient with an exceptional experience that promotes healing and recovery in a safe, compassionate environment. Call or request an appointment and experience the power of physical therapy today.
During this time, we are keenly focused on your safety while helping you feel better. Our center is open and here to serve those in need. The Department of Homeland Security and state governments have deemed physical therapy an essential component of health care during the coronavirus (COVID-19) pandemic. We are taking extensive preventative measures, guided by the CDC, to protect our patients and employees who enter our center. Should you not feel comfortable visiting our center at this time, we are also offering telerehab services so you can easily connect with one of our licensed therapists through web-based technology that is HIPAA compliant. Contact us today for more information.
https://www.selectphysicaltherapy.com/services/specialty-services/telerehab/
Our Team
Leon Richard, P.T., DPT, OCS
Leon has been a member of Select Physical Therapy since 2019, with 22 years of clinical experience. He has worked in the outpatient, inpatient, hospice and home health settings across the country as a locums therapist. Leon specializes in treating patients who benefit from TMJ treatment, vestibular and concussion rehabilitation, dry needling, orthopedic rehabilitation and sports medicine services. He performs Functional Capacity Examinations and has experience in work injury management and cost control. Leon earned a master's degree in physical therapy and doctorate of physical therapy from Husson University. He and his wife have two young children and enjoy camping, fishing and outdoors together.
Brianna Stang, PTA, GTS, CLT
Having graduated with an associate degree in 2013 from Villa Maria College, Brianna became a member of Select Physical Therapy in 2020. Brianna has gathered nine years of clinical experience in a wide variety of fields including pediatrics, inpatient and outpatient settings. She achieved certification in ReVital cancer rehabilitation and is working on adding lymphedema therapist certification to increase her knowledge base for patients. She enjoys driving around the Kenai Peninsula, taking pictures of people, animals and the scenery.
All Services
Physical Therapy
Physical Therapy
Orthopaedic Rehabilitation
Recovery and Reconditioning
Dry Needling
Manual Therapy
Neurologic Rehabilitation
Pain Management
ReVital Cancer Rehabilitation
Spine Program
TMJ/TMD Rehabilitation
Vestibular Rehabilitation
Headache Treatment
Hand Therapy
Hand Therapy
Joint Mobilization
Sports Medicine
Sports Medicine
ACL Program
Concussion Management
Work Health
Functional Capacity Evaluations
Return-to-Work Program
Work Conditioning
Injury Prevention
Prosthetics & Orthotics
Lower Extremity Orthotics