Find Location
304 West Evergreen
Suite 101
Palmer, AK 99645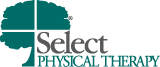 Hours
| | |
| --- | --- |
| Monday: | 7:00 AM - 6:00 PM |
| Tuesday: | 7:00 AM - 6:00 PM |
| Wednesday: | 7:00 AM - 6:00 PM |
| Thursday: | 7:00 AM - 6:00 PM |
| Friday: | 8:00 AM - 5:00 PM |
| Saturday: | Closed |
| Sunday: | Closed |
Featured Services
Physical Therapy
Orthopaedic Rehabilitation
Hand Therapy
Hand Therapy Certified
Occupational Therapy
Sports Medicine
Functional Capacity Evaluations
View All Services
About
At Select Physical Therapy, our experienced clinical team will design an individualized plan of care that aligns with your specific goals in mind. Through experience, advanced clinical training and clear communication with our patients, our therapy team will give you the advantage in recovery. We are proud to be part of the community and are committed to providing each patient with an exceptional experience that promotes healing and recovery in a safe, compassionate environment. Call or request an appointment and experience the power of physical therapy today.
During this time, we are keenly focused on your safety while helping you feel better. Our center is open and here to serve those in need. The Department of Homeland Security and state governments have deemed physical therapy an essential component of health care during the coronavirus (COVID-19) pandemic. We are taking extensive preventative measures, guided by the CDC, to protect our patients and employees who enter our center. Should you not feel comfortable visiting our center at this time, we are also offering telerehab services so you can easily connect with one of our licensed therapists through web-based technology that is HIPAA compliant. Contact us today for more information.
https://www.selectphysicaltherapy.com/services/specialty-services/telerehab/
Our Team
Rachel Stein, Center Manager P.T., DPT,COMT, OCS, CLT
Rachel has been with Select Physical Therapy since 2014 and has distinguished herself as a compassionate, caring professional who is patient-focused. She is skilled in the treatment of a diverse patient population with orthopedic conditions and post-surgical interventions. Rachel's true competence and enthusiasm is evidenced each day in the care she gives each and every patient. She is educated in manual therapy, trigger point dry needling, women's and pelvic health, lymphedema, vestibular and concussion rehabilitation.
Ivy Caldwell, OTD, OTR/L, CHT, COMT-UL
Ivy is an integral member of the Select Physical Therapy team who is skilled in the treatment of many conditions and injuries, both pre and post-surgical. Her specialty services include flexor and extensor tendon repairs, arthroplasty, fracture, nerve compression and repair, ligament repair, tendinitis/tenosynovitis, and management of other post-operative upper extremity conditions including Dupuytren's contracture and trigger finger. Ivy is a certified hand therapist, certified orthopedic manual therapist of the upper extremity, and certified in trigger point dry needling. She believes her role as a hand therapist is to give patients the tools they need to safely heal and strengthen their bodies so they can return to their optimum lifestyle. As a third generation Palmer resident, she is invested in patients' success because they are family, friends and fellow community members.
Shane Omer, P.T., DPT
Shane has been a member of Select Physical Therapy since 2022. He was born and raised in Palmer, Alaska where he graduated from Palmer High School in 2003. Shane joined the US Army where we served from 2004-2008 as a Network Systems Operator. He was deployed to Iraq in support of Operation Iraqi Freedom III in 2005. Following his military service, Shane attended university and pursued a career in health care. He completed his undergraduate education at Brigham Young University with a degree in exercise science and received a doctorate of physical therapy from Azusa Pacific University in 2020.
Zachary Welch, P.T., DPT
Zach has been a member of Select Physical Therapy since the summer of 2022. Zach specializes in treatment involving general orthopedic conditions and is working on ReVital Cancer Rehabilitation certification to begin treating cancer patients in need of rehabilitation. Zach completed his undergraduate degree in exercise science at the University of Nebraska at Kearney and doctorate degree from the University of Nebraska Medical Center. Zach enjoys hunting, working out and being outdoors.
James Wyss, PTA
James brings a high level of energy and personality to the patients he treats with 21 years of experience. He was born and raised in Wichita, Kansas. James has enjoyed treating patients with a wide array of injuries or physical ailments. He is experienced in many areas of therapy and has a passion for promoting health and wellness for all. His treatment philosophy is to provide the most appropriate treatment that pertains to the needs of each patient as an individual. He believes it is not only his responsibility as a clinician, but as a person who knows of the values from overcoming challenges that may cross our paths at times.
All Services
Physical Therapy
Physical Therapy
Orthopaedic Rehabilitation
Recovery and Reconditioning
Speech Therapy
Cancer Rehabilitation
Dry Needling
Fall Prevention Program
Manual Therapy
Neurologic Rehabilitation
Pre-/Post-Operative Care
ReVital Cancer Rehabilitation
Vestibular Rehabilitation
Women's Health
Headache Treatment
Incontinence Therapy
Instrument-Assisted Soft Tissue Mobilization
Lymphedema Program
Pelvic Therapy
Prenatal/Postpartum Rehabilitation
Hand Therapy
Hand Therapy
Hand Therapy Certified
Occupational Therapy
Joint Mobilization
Orthotics Upper Extremity - Hand/Arm
Sports Medicine
Sports Medicine
ACL Program
Concussion Management
Work Health
Functional Capacity Evaluations
Return-to-Work Program
Work Conditioning
Post-Offer Employment Testing
Pediatric Therapy
Pediatric Physical Therapy
Prosthetics & Orthotics
Lower Extremity Orthotics
Upper Extremity Orthotics
Foot Orthotics
Spinal
Mastectomy