Find Location
230 California Street
Suite 400
San Francisco, CA 94111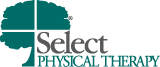 Hours
| Day of the Week | Hours |
| --- | --- |
| Monday: | 7:00 AM - 6:00 PM |
| Tuesday: | 7:00 AM - 6:00 PM |
| Wednesday: | 7:00 AM - 4:45 PM |
| Thursday: | 7:00 AM - 4:45 PM |
| Friday: | 7:00 AM - 6:00 PM |
| Saturday: | Closed |
| Sunday: | Closed |
Featured Services
Physical Therapy
Orthopedic Rehabilitation
Sports Medicine
Functional Capacity Evaluations
Return-to-Work Program
Work Conditioning
Ergonomic Programs
View All Services
About
At Select Physical Therapy, our experienced clinical team will design an individualized plan of care that aligns with your specific goals in mind. Through experience, advanced clinical training and clear communication with our patients, our therapy team will give you the advantage in recovery.
We are proud to be part of the community and are committed to providing each patient with an exceptional experience that promotes healing and recovery in a safe, compassionate environment. Request an appointment and experience the power of physical therapy today.
Our Team
Steven Sunseri, Center Manager: P.T., DPT, COMT
Steven brings a high level of energy and personality to the patients he treats. He was born and raised on Long Island, New York and is bilingual in English and conversational Italian. He earned a doctorate of physical therapy from Columbia University before moving to San Francisco. In 2019 he completed an intensive two-year course in orthopedic manual therapy and is now a certified orthopedic manual therapist. Steven enjoys treating patients of all kinds, is experienced in Guasha and cupping techniques and has a passion for wellness for all. He is the multi-site manager of our Twin Peaks and Downtown locations. Steven enjoys cycling around the city or Marin, brewing beer and photography.
Justin Stambaugh, Assistant Center Manager:PT, DPT
Justin is a California native and a long-time San Francisco resident. After working as an education coordinator for an international anesthesia research society, he decided to merge his interest in the medical field with his passion for health and fitness. He enjoys taking free classes at CCSF, writing and socializing with friends.
Alexis Petty, P.T., DPT, Pelvic Health Specialist
Alexis is from Norman, Oklahoma where she graduated from the University of Oklahoma with a bachelor's degree in psychology and a health and exercise science minor in 2017. While she was an undergraduate student, Alexis worked as a physical therapy aide and discovered a passion for pelvic floor physical therapy, which she cultivated while in physical therapy school at the University of Oklahoma Health Sciences Center and continues to practice today. She also worked as a University of Oklahoma College of Allied Health student ambassador and co-founder and co-president of Student Advocates for Equity. Since graduating school she has continued to learn more about her passion for pelvic health and has a special interest in working with transgender patients who need gender-affirming care following pelvic and orthopedic surgeries. Alexis resides in San Francisco, where she enjoys hiking, reading and trying new things with loved ones.
Erica Hemenway, PTA
Erica is a California native and Bay Area resident since 2008. She holds a bachelor's degree in theater, is trained as a massage practitioner, taught English as a foreign language and performed coral reef transects on Meso-American Barrier Reef. She returned to school to become a physical therapist assistant at the College of the Sequoias, where she graduated first in her class. She is constantly looking to improve patients and herself through continuing education and unique treatment approaches. Erica's other interests include training and teaching capoeira, riding her bike, bird watching and photography.
All Services
Services
ACL Program
Cupping Therapy
Ergonomic Programs
Fall Prevention Program
Fibromyalgia Treatment
Functional Capacity Evaluations
Functional Movement Screen
Headache Treatment
Incontinence Therapy
Injury Prevention
Instrument-Assisted Soft Tissue Mobilization
Manual Therapy
Men's Health
Orthopedic Rehabilitation
Osteoporosis Management
Pain Management
Pelvic Health
Physical Therapy
Post-Offer Employment Testing
Pre-/Post-Operative Care
Prenatal/Postpartum Rehabilitation
Recovery and Reconditioning
Return-to-Work Program
Spine Program
Sports Medicine
Telerehab
Vestibular Rehabilitation
Work Conditioning
Community
We are in network with many insurance carriers, including:
Medicare
Workers' compensation
Liens through motor vehicle accidents
California is a direct access state, which means most insurances approve physical therapy without a physician's referral for 12 visits/45 days. Please contact our centers for more information.