Find Location
112 North Rubey Drive
Unit 135
Golden, CO 80403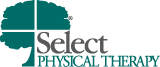 Hours
| Day of the Week | Hours |
| --- | --- |
| Monday: | 7:00 AM - 6:00 PM |
| Tuesday: | 7:00 AM - 6:00 PM |
| Wednesday: | 7:00 AM - 6:00 PM |
| Thursday: | 7:00 AM - 6:00 PM |
| Friday: | 7:00 AM - 6:00 PM |
| Saturday: | Closed |
| Sunday: | Closed |
Featured Services
Physical Therapy
Orthopedic Rehabilitation
Sports Medicine
Select Sports Center of Excellence
Work Conditioning
Pediatric Physical Therapy
Lower Extremity Orthotics
View All Services
About
At Select Physical Therapy, we know that injuries are never scheduled, but relief can be. If you're injured, tired of having less mobility or experiencing aches and pains, let our licensed clinical experts help. We believe movement is medicine and are committed to helping you get back to work, athletics and daily life. The road to recovery starts with Select!
Our center is proud to be a Select Sports Center of Excellence, which is an endorsement of our expertise in providing the highest quality of care in sports physical therapy. We have a proven commitment to excellence in injury prevention, rehabilitation/return to sports and performance enhancement.
Whether you're a competitive or recreational athlete, our focus is on you and your goals. Our dedicated sports medicine physical and occupational therapists know an athlete's mindset and the demands of your sport. Trust us to treat the athlete you are today so you may become the athlete you want to be, tomorrow.
We are proud to serve your community and are committed to providing each person an exceptional experience that promotes healing and recovery in a safe, compassionate environment. Request an appointment and experience the power of physical therapy today.
Our Team
Gretchen Short, P.T., DPT, ATC, Level 2 CDN
Gretchen utilizes a holistic, multi-faceted philosophy to achieve the best outcomes possible for her patients. Her focus is to identify and adapt to the patient's needs and goals via an individualized plan of care. Informed by evidence-based research, Gretchen's specialized treatment incorporates manual therapy, functional therapeutic exercises, patient education and counseling. Patient progress is tracked with outcome measures that ensure that treatment is effective. Gretchen is the lead athletic trainer in the state to provide services for the NBA referees. In addition, with the USA Triathlon partnership Select possesses, Gretchen represents the Northern aspect of the state, providing treatment to USAT athletes.
Holly Holmes, P.T.
Holly specializes in outpatient orthopedics and spinal care. She focuses on providing patients with a personalized and holistic treatment plan influenced by evidence-based research, 20 years of physical therapy experience and extensive continuing education. Holly strives to help patients recover beyond pain relief and help them live, work, and play with greater confidence and ease. She values active listening to fully understand a patient's needs and expectations and thrives on connecting with them personally.
Caleigh Campbell, P.T., DPT, COMT
Caleigh grew up in Boulder, CO and moved to Houston in 2006 where she completed her undergraduate degree in fitness and human performance. She received a doctorate of physical therapy in 2019 from University of New England. Afterward, she returned to Houston to practice in a privately owned outpatient orthopedic center before returning to Colorado in the summer of 2021. She is a certified orthopedic manual Therapist and certified in pelvic health. She loves hiking with her dog, camping, rollerblading, skiing and cycling.
All Services
Services
Blood Flow Restriction
Concussion Management
Dry Needling
Lower Extremity Orthotics
Manual Therapy
Orthopedic Rehabilitation
Pain Management
Pediatric Physical Therapy
Physical Therapy
Post-Offer Employment Testing
Pre-/Post-Operative Care
Select Sports Center of Excellence
Sports Medicine
TMJ/TMD Rehabilitation
Vestibular Rehabilitation
Work Conditioning