Find Location
668 Bank Street
New London, CT 06320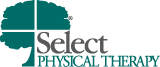 Hours
| | |
| --- | --- |
| Monday: | 8:00 AM - 7:00 PM |
| Tuesday: | 8:00 AM - 1:00 PM |
| Wednesday: | 8:00 AM - 7:00 PM |
| Thursday: | 8:00 AM - 1:00 PM |
| Friday: | 8:00 AM - 7:00 PM |
| Saturday: | Closed |
| Sunday: | Closed |
Featured Services
Physical Therapy
Orthopaedic Rehabilitation
Sports Medicine
Functional Capacity Evaluations
Return-to-Work Program
Work Conditioning
Lower Extremity Orthotics
View All Services
About
During this time, we are keenly focused on your safety while helping you feel better. Our center is open and here to serve those in need. The Department of Homeland Security and state governments have deemed physical therapy an essential component of health care during the coronavirus (COVID-19) pandemic. We are taking extensive preventative measures, guided by the CDC, to protect our patients and employees who enter our center. Should you not feel comfortable visiting our center at this time, we are also offering telerehab services so you can easily connect with one of our licensed therapists through web-based technology that is HIPAA compliant. Contact us today for more information.
Select Physical Therapy's highly trained staff will design a specialized plan of care that is just right for you. Through experience, advanced clinical training and clear communication with our patients, our therapy team will give you the advantage in recovery. We offer a wide range of orthopedic services, dedicated to treating patients of varying age groups and activity levels:
Orthopedics: Whether you've sustained a mild strain, or have had a major surgical procedure, our physical therapists will work with you in a goal-oriented program to regain maximal pain free function.
Sports Medicine: We provide sport rehabilitation services for multiple local high schools and universities, both onsite and in our center. The goal of our physical therapists and athletic trainers is to return injured athletes to their optimal performance level in whichever sport they participate.
Industrial: We are focused on returning injured workers back to their place of employment in a timely and safe manner. We will provide highly focused functional rehabilitation programs that ensure ideal return-to-work status. We also provide screening procedures designed to ensure safety in the workplace.
We are proud to serve your community and are committed to providing each person an exceptional experience that promotes healing and recovery in a safe, compassionate environment. Call or request a visit and experience the power of physical therapy today.
All Services
Physical Therapy
Physical Therapy
Orthopaedic Rehabilitation
Recovery and Reconditioning
Cancer Rehabilitation
Dry Needling
Fall Prevention Program
Manual Therapy
Neurologic Rehabilitation
Pain Management
Pre-/Post-Operative Care
ReVital Cancer Rehabilitation
Spine Program
TMJ/TMD Rehabilitation
Vestibular Rehabilitation
Fibromyalgia Treatment
Headache Treatment
Instrument-Assisted Soft Tissue Mobilization
Osteoporosis Management
Prenatal/Postpartum Rehabilitation
Stroke Rehabilitation
Wheelchair Seating and Mobility Clinic Services
Sports Medicine
Sports Medicine
ACL Program
Concussion Management
Work Health
Functional Capacity Evaluations
Return-to-Work Program
Work Conditioning
Ergonomic Programs
Post-Offer Employment Testing
Injury Prevention
Work Hardening
Prosthetics & Orthotics
Lower Extremity Orthotics
Foot Orthotics
Knee Bracing
Mastectomy
Care Delivery
In-home Physical Therapy
Telerehab
Hand Therapy
Arthritis / Osteoarthritis Program
Joint Mobilization
Community
Community Involvement