Find Location
10650 W State Road 84
Suite 111
Davie, FL 33324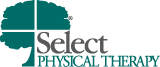 Hours
| Day of the Week | Hours |
| --- | --- |
| Monday: | 8:00 AM - 7:00 PM |
| Tuesday: | 7:30 AM - 7:00 PM |
| Wednesday: | 8:00 AM - 7:00 PM |
| Thursday: | 8:00 AM - 7:00 PM |
| Friday: | 8:00 AM - 7:00 PM |
| Saturday: | Closed |
| Sunday: | Closed |
Featured Services
Physical Therapy
Orthopaedic Rehabilitation
Sports Medicine
Return-to-Work Program
Ergonomic Programs
Recovery and Reconditioning
ACL Program
View All Services
About
At Select Physical Therapy, our experienced clinical team will design an individualized plan of care that aligns with your specific goals in mind. Through experience, advanced clinical training and clear communication with our patients, our therapy team will give you the advantage in recovery.We are proud to be part of the community and are committed to providing each patient with an exceptional experience that promotes healing and recovery in a safe, compassionate environment. Call or request an appointment and experience the power of physical therapy today.
Our Team
Bridgett Klemz, P.T., DPT, COMT, CSCS
Bridgett specializes in the treatment of orthopedic injuries and sports training at Select Physical Therapy. Bridgett received her doctorate in physical therapy from Florida Gulf Coast University in 2014. Bridgett is also a certified strength & conditioning specialist (CSCS) sanctioned by the National Strength and Conditioning Association since 2013. Bridgett became a certified orthopedic manual therapist in 2019. She has experience working with high school, semi-professional and professional athletes, as well as experience as a strength and conditioning coach to an Olympic lifting team. Experience includes prior exposure to athletes in the sports of soccer, football, arena football, lacrosse, baseball, cheerleading, tennis and track and field. She utilizes joint mobilization, proprioceptive neuromuscular facilitation, strain-counterstrain, muscle energy, balance/proprioception, instrumented assisted soft tissue mobilization and neuromuscular interventions to achieve superior outcomes for patients of all ages.
Nicole Lescano, DPT
Nicole has been a member of Select Physical Therapy since August 2021.Nicole graduated from Thomas Jefferson University with her doctorate of physical therapy in May 2021. Nicole is interested in obtaining a certification in orthopedic manual therapy and pursuing various sport and orthopedic credentialing. Nicole is passionate about delivering high quality care to geriatric, Parkinson's and post-surgical patients as well as athletes. Nicole is a former collegiate athlete and integrates what she learned as an athlete, a patient, and a student into her practice as a clinician. Nicole was born and raised in Fort Lauderdale, FL and enjoys spending her free time going on the boat with her family and friends, playing in a kickball league and trying new restaurants.
All Services
Physical Therapy
Physical Therapy
Orthopaedic Rehabilitation
Recovery and Reconditioning
Dry Needling
Fall Prevention Program
Manual Therapy
Pain Management
Pre-/Post-Operative Care
Spine Program
Cupping Therapy
Fibromyalgia Treatment
Headache Treatment
Instrument-Assisted Soft Tissue Mobilization
Osteoporosis Management
Sports Medicine
Sports Medicine
ACL Program
Work Health
Return-to-Work Program
Ergonomic Programs
Injury Prevention
Fire Department / First Responder Services
Utilization Management System
Hand Therapy
Arthritis / Osteoarthritis Program
Joint Mobilization