Find Location
87 Paine Street Southeast
Suites 1 & 2
Bondurant, IA 50035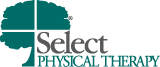 Hours
| Day of the Week | Hours |
| --- | --- |
| Monday: | 9:00 AM - 6:00 PM |
| Tuesday: | 7:00 AM - 3:00 PM |
| Wednesday: | 9:00 AM - 6:00 PM |
| Thursday: | 7:00 AM - 4:00 PM |
| Friday: | 7:00 AM - 4:00 PM |
| Saturday: | Closed |
| Sunday: | Closed |
Featured Services
Physical Therapy
Orthopedic Rehabilitation
Athletic Training Services
Sports Medicine
Return-to-Work Program
Select Sports Center of Excellence
Work Conditioning
View All Services
About
At Select Physical Therapy, our experienced clinical team will design an individualized plan of care that aligns with your specific goals in mind. Through experience, advanced clinical training and clear communication with our patients, our therapy team will give you the advantage in recovery.
Our center is proud to be a Select Sports Center of Excellence, which is an endorsement of our expertise in providing the highest quality of care in sports physical therapy. We have a proven commitment to excellence in injury prevention, rehabilitation/return to sports and performance enhancement.
Whether you're a competitive or recreational athlete, our focus is on you and your goals. Our dedicated sports medicine physical and occupational therapists know an athlete's mindset and the demands of your sport. Trust us to treat the athlete you are today so you may become the athlete you want to be, tomorrow.
We are proud to be part of the community and are committed to providing each patient with an exceptional experience that promotes healing and recovery in a safe, compassionate environment. Request an appointment and experience the power of physical therapy today.
Our Team
Brant Reyerson, P.T., LAT, ATC, CSCS, Market Manager
Brant has been a member of Select Physical Therapy since 2007, with 19 years of clinical experience. Brant specializes in treating patients who benefit from vestibular rehabilitation, sports medicine services, and orthopedic rehabilitation. He treats a lot of higher level athletes and specifically baseball players of all levels. He has worked in outpatient therapy providing sports medicine services to Bondurant High School and Grand View University as their team physical therapist. Brant completed his undergraduate degree from the University of Iowa in athletic training and his master's degree from Des Moines University in physical therapy. He also has his dry needling certification. Brant and his wife have 3 children and enjoys playing golf, going to their kids events and working out in his free time.
Max Califf, P.T., DPT, LAT, ATC
Max has been a member of Select Physical Therapy since August of 2022. He completed his undergraduate degree in athletic training at Clarke University, then went on to receive his doctorate of physical therapy from Clarke University in May of 2022. He has worked in the outpatient and inpatient settings. Max specializes in gait training, orthopedic rehabilitation, sports medicine services, manual therapy and is well versed in the Olympic weightlifting movements. Max also has a certification with Hawkgrip IASTM an Sole Supports. Max has competed multiple times at the national and regional level in Olympic weightlifting. Max also enjoys hiking, weightlifting, gaming, Star Wars, Marvel and anime.
Carissa Slobodecki, P.T., DPT
Carissa has been a member of Select Physical Therapy since 2021, with 1 year of clinical experience. She has worked in the outpatient setting. Carissa specializes in treating patients who benefit from orthopedic rehabilitation, concussion rehabilitation and sports medicine services. Carissa is also the team physical therapist for Bondurant Junior High. Carissa completed her undergraduate education at Loras College and received a doctorate of physical therapy from Clarke University. Carissa has a dog named Scooby Doo who she loves going on walks and hikes with, she also enjoys watching her athletes at sporting events.
All Services
Services
ACL Program
Athletic Movement Index (AMI)
Athletic Training Services
Concussion Management
Dry Needling
Ergonomic Programs
Fire Department / First Responder Services
Injury Prevention
Instrument-Assisted Soft Tissue Mobilization
Lower Extremity Orthotics
Manual Therapy
Onsite Rehabilitation
Orthopedic Rehabilitation
Pain Management
Physical Therapy
Post-Offer Employment Testing
Recovery and Reconditioning
Return-to-Work Program
Select Sports Center of Excellence
Spine Program
Sports Medicine
TMJ/TMD Rehabilitation
Utilization Management System
Vestibular Rehabilitation
Work Conditioning
Work Hardening
News & Events
Select Kids Community Helper Event
May 11, 2023
Looking for fun the whole family can enjoy?
Spend the afternoon with some of your favorite therapists outside of your appointment at our Community Helper Event at Select Kids in Ankeny.
There's something for everyone with meet and greets from the local fire and police department, an educational program put on by the Blank Park Zoo and a fun photo booth to help you remember the day.
Don't miss out on the fun! Call 515.963.4528 with questions.