Find Location
319 7th Street
Suite 102
Des Moines, IA 50309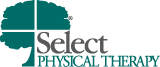 Hours
| | |
| --- | --- |
| Monday: | 8:00 AM - 5:00 PM |
| Tuesday: | 9:00 AM - 6:00 PM |
| Wednesday: | 8:00 AM - 5:00 PM |
| Thursday: | 9:00 AM - 6:00 PM |
| Friday: | 8:00 AM - 5:00 PM |
| Saturday: | Closed |
| Sunday: | Closed |
Featured Services
Hand Therapy
Hand Therapy Certified
Amputee Rehabilitation
Arthritis / Osteoarthritis Program
Joint Mobilization
Manual Therapy
Pain Management
View All Services
About
At Select Physical Therapy, we are proud to provide the care you need either in our centers or virtually, via telerehab. During these times, we are taking extensive preventative measures – guided by the CDC, state and local government – to protect you and our staff. For in-center care, we have screening protocols, hand hygiene, disinfecting and mask requirements in place. Telerehab allows us to bring our services to you in real-time via the device of your choice in a private, secure and HIPAA-compliant way.
We know that injuries are never scheduled, but relief can be. Let our licensed clinical experts help you get back to work, the activities you love and daily life.
All Services
Hand Therapy
Hand Therapy
Hand Therapy Certified
Arthritis / Osteoarthritis Program
Joint Mobilization
Physical Therapy
Amputee Rehabilitation
Manual Therapy
Pain Management
News & Events
Golf Program
January 21, 2021
Select Physical Therapy in Norwalk is proud to offer a Functional Golf Program. Our physical therapist, Brad Earp,
DPT, ATC, CSCS, is a certified golf specialist through the Gray Institute. This program is designed for golfers to improve their swing, power and improve their overall game. This program is great for beginners, experienced golfers or anyone having aches and pains while golfing. Please call

515-985-5577 if you are interested in learning more.
Recovery and Reconditioning
February 22, 2021
Select Physical Therapy is now offering Recovery and Reconditioning for those recovering from the COVID-19 virus.

Many individuals are also compromised by a variety of acute and chronic conditions, such as emphysema, after effects of the flu and cardiovascular disease. As you or your loved ones recover from COVID-19 or other debilitating illnesses and conditions, you may be left with varying levels of deconditioning and weakness.

We understand this is a scary and challenging time. Our compassionate team of clinical experts can help you continue to heal through our Recovery and Reconditioning Program.
Manual Therapy
March 11, 2021
Hands-on therapy or manual therapy techniques, like cupping, dry needling and instrument-assisted soft tissue mobility, are used to help decrease pain and increase mobility for patients. Discover a few of the most effective manual therapy treatments, brought to you by Select Physical Therapy.
Check out this video on our specialty services page to learn more.
Ankeny Legacy
March 03, 2022
Aquatic therapy is now available at Select Physical Therapy located within Legacy Fitness in Ankeny. We offer all of our standard services at this location as well. Aquatic therapy is great for low impact activities, arthritis, balance issues and many more. Please call to see if this would be a good fit for you.
Select Kids Community Helper Event
March 22, 2022
Join us for the Select Kids Community Helper Event on April 7th from 4:30-6:00pm at Select Kids Ankeny. Ankeny's Fire & Police will be onsite for kids to talk to and there will be plenty of activities and treats for all those that attend. To RSVP call 515-963-4528.
National Occupational Therapy Month
April 07, 2022
Every April, we celebrate National Occupational Therapy Month. We use this month to spread awareness and thank our occupational therapists for all that they do. Our therapists help patients of all ages regain their independence by creating programs specific to each individual's goals. Be sure to thank an occupational therapist this month!
Donut & Coffee Social
April 25, 2022
Join us at Select Physical Therapy located in The Landing behind Textile Brewery for coffee and donuts on Monday, April 25 from 9-11 a.m. Meet the therapy staff and get to know your trusted therapy partners.
120 TWIN STEEPLES CIRCLE NE
DYERSVILLE, IA 52040
563-855-8600
Coffee and Donuts
September 23, 2022
Join our Iowa City, Iowa team on Wednesday, September 28,2022 from 7:00am-10:00am for coffee and donuts and get a personal tour of our new facility from Physical Therapist, Dan Fog.
Located inside Top Shape Gym at 1555 S. First Avenue in Iowa City, IA. We look forward to seeing you!