Find Location
2 Kacey Court
Suite 102
Mechanicsburg, PA 17055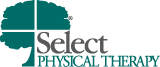 Hours
| | |
| --- | --- |
| Monday: | 8:00 AM - 7:00 PM |
| Tuesday: | 8:00 AM - 7:00 PM |
| Wednesday: | 8:00 AM - 7:00 PM |
| Thursday: | 8:00 AM - 7:00 PM |
| Friday: | 8:00 AM - 1:00 PM |
| Saturday: | Closed |
| Sunday: | Closed |
Featured Services
Physical Therapy
Orthopaedic Rehabilitation
Sports Medicine
Return-to-Work Program
Select Sports Center of Excellence
Work Conditioning
Pediatric Physical Therapy
View All Services
About
At Select Physical Therapy, we know that injuries are never scheduled, but relief can be. If you're injured, tired of having less mobility or experiencing aches and pains, let our licensed clinical experts help. We believe movement is medicine and are committed to helping you get back to work, athletics and daily life. The road to recovery starts with Select Physical Therapy!
Our center is proud to be a Select Sports Center of Excellence, which is an endorsement of our expertise in providing the highest quality of care in sports physical therapy. We have a proven commitment to excellence in injury prevention, rehabilitation/return to sports and performance enhancement.
Whether you're a competitive or recreational athlete, our focus is on you and your goals. Our dedicated sports medicine physical and occupational therapists know an athlete's mindset and the demands of your sport. Trust us to treat the athlete you are today so you may become the athlete you want to be, tomorrow.
We are proud to serve your community and are committed to providing each person an exceptional experience that promotes healing and recovery in a safe, compassionate environment. Request an appointment and experience the power of physical therapy today.
Our Team
Lauren Thompson, P.T., DPT
Lauren received a doctorate of physical therapy from Duquesne University. She has experience in treating patients with orthopedic and neuromuscular conditions, post-surgical conditions including total knee replacements and rotator cuff repairs, sports injuries, work-related injuries and vestibular dysfunction. She has been trained to perform Fusionetics Testing, gait analyses and received additional education in the rehabilitation of patients with vestibular conditions and concussion rehabilitation. She is a certified ReVital Cancer Rehabilitation clinician. Lauren focuses on developing individualized functional rehabilitation programs to enable patients to achieve their goals. She was born and raised in Mechanicsburg, Pa. She enjoys running, traveling and spending time with family and friends.
Robert Snyder, P.T., DPT
Rob received a doctorate of physical therapy and a bachelor's degree in athletic training from Messiah University. He has worked as a certified athletic trainer in the central Pa. region, and with his alma mater at Messiah. He has experience-rehabilitating patients who have orthopedic and sports injuries to patients with neuromuscular conditions. He enjoys taking a biomechanical approach to improve the quality of motion for his patients. He was born and raised in Camp Hill, Pa. He enjoys golfing, snowboarding and watching Philadelphia sports teams.
Darren Kuhn, PTA
Darren earned a physical therapy assistant degree at Central Penn College. Since then, he has enjoyed working in outpatient, inpatient and home health settings. He became a certified strength and conditioning instructor in 2008 and has provided personal training and wellness instruction to patients of multiple age groups. Darren most enjoys working with patients of all ages while helping them improve their function and overall quality of life. He was born in Harrisburg, PA and enjoys music, wildlife, motorcycling and the great outdoors.
Ashley Niedziela, PTA
Ashley focuses on the individualized treatment plan as developed by the physical therapist to help patients achieve their goals. She uses her creativity and clinical expertise to advance, modify and implement treatment interventions to help a patient achieve their goals. She was born and raised in upstate NY (near Binghamton) and has worked in various clinical settings in NY and NJ. Ashley enjoys baking, hiking, reading and values her time with family and friends.
All Services
Physical Therapy
Physical Therapy
Orthopaedic Rehabilitation
Cancer Rehabilitation
Fall Prevention Program
Manual Therapy
Neurologic Rehabilitation
Pain Management
Pre-/Post-Operative Care
ReVital Cancer Rehabilitation
Spine Program
TMJ/TMD Rehabilitation
Vestibular Rehabilitation
Cognitive Rehabilitation Program
Headache Treatment
Instrument-Assisted Soft Tissue Mobilization
Osteoporosis Management
Sports Medicine
Sports Medicine
Select Sports Center of Excellence
ACL Program
Concussion Management
Work Health
Return-to-Work Program
Work Conditioning
Injury Prevention
Pediatric Therapy
Pediatric Physical Therapy