Find Location
4000 Washington Avenue
Suite 306
Houston, TX 77007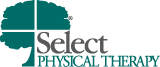 Hours
| | |
| --- | --- |
| Monday: | 7:00 AM - 6:00 PM |
| Tuesday: | 7:00 AM - 6:00 PM |
| Wednesday: | 7:00 AM - 6:00 PM |
| Thursday: | 7:00 AM - 6:00 PM |
| Friday: | 7:00 AM - 5:00 PM |
| Saturday: | Closed |
| Sunday: | Closed |
Featured Services
Physical Therapy
Sports Medicine
Recovery and Reconditioning
Dry Needling
ReVital Cancer Rehabilitation
View All Services
About
COVID-19 Update
During this time, we are keenly focused on your safety while helping you feel better. Our center is open and here to serve those in need. The Department of Homeland Security and state governments have deemed physical therapy an essential component of health care during the coronavirus (COVID-19) pandemic. We are taking extensive preventative measures, guided by the CDC, to protect our patients and employees who enter our center. Should you not feel comfortable visiting our center at this time, we are also offering telerehab services so you can easily connect with one of our licensed therapists through web-based technology that is HIPAA compliant. Contact us today for more information.
https://www.selectphysicaltherapy.com/services/specialty-services/telerehab/
At Select Physical Therapy, our experienced clinical team will design an individualized plan of care that aligns with your specific goals in mind. Through experience, advanced clinical training and clear communication with our patients, our therapy team will give you the advantage in recovery. We are proud to be part of the community and are committed to providing each patient with an exceptional experience that promotes healing and recovery in a safe, compassionate environment. Call or request an appointment and experience the power of physical therapy today.
Our Team
Elizabeth Kahan, P.T., DPT
Lizzy has been a member of Select Physical Therapy since 2022. She enjoys treating all populations and reinforces wellness to enhance life as a whole. Her treatment is centered on a positive experience catering to the importance of independence and achieving personal goals to further promote health and wellness. She has a special interest in in pursuing additional clinical certifications in neurology and oncology with experience in orthopedic/sports and vestibular rehabilitation. Lizzy earned her undergraduate degrees from Pepperdine University and doctorate in physical therapy from University of Science. Lizzy was raised in Las Vegas, NV with a love for the fine arts, cycling, hiking and the beach. She spends time exploring the different foods of Houston, trying different exercise classes, attending band and orchestra concerts and with friends and family.
Jessica Fischetti, P.T., DPT
Jess has been a member of Select Physical Therapy since 2020. She brings a creative and lighthearted energy to her patient-centered treatment approach with focus on the importance of achieving objective goals and independence. She caters treatment toward patients' individual needs and making therapy a fun and enjoyable experience. She has experience treating orthopedic and sports injuries and neurological and vestibular conditions with special interest in post-concussion syndrome. Jess graduated with her undergraduate degree and doctorate of physical therapy from Saint Francis University. A native of Long Island, New York, she grew up with a love for the beach, NY style pizza and bagels and lacrosse. She enjoys running half marathons, reading, trying new restaurants, following NCAA lacrosse and time with friends and family.
Adrienne Flores, P.T., DPT
Adrienne has been a member of Select Physical Therapy since 2017. She brings a positive and motivational energy to the center. She enjoys treating a wide variety of conditions including orthopedic, neurological and vestibular conditions. Adrienne tailors treatment to an individual's specific needs and personal goals. She is certified in dry needling and LSVT BIG, a Parkinson's disease-specific treatment regimen. She also is trained in ReVital Cancer Rehabilitation and the Strength After Breast Cancer program for current and post-oncologic treatment. She earned her undergraduate degree from Texas State University and doctorate in physical therapy at the University of Texas Medical Branch. Adrienne is a Houston native who enjoys spending time with her husband, son and friends. She has a passion for running, cycling and group fitness classes. Her additional interests include trying new restaurants and watching trash TV.
Olivia Tharp , P.T., DPT
Olivia has been a member of Select Physical Therapy since 2021. She brings a relaxed, yet fun approach to the patients she treats, making individualized treatment programs to help patients reach their full potential. She has experience with orthopedic and sports populations and is interested in becoming a certified orthopedic manual therapist. She earned her undergraduate degree from the University of Texas at Austin and doctorate of physical therapy from the University of Tennessee. Olivia was born in Little Rock, AR and grew up in southern California. She has lived in seven different cities in four different states as well as six months in Madrid, Spain to improve her Spanish. She is a foodie who loves trying new restaurants as well as spending time outdoors exploring with her husband and dog.
All Services
Physical Therapy
Physical Therapy
Recovery and Reconditioning
Dry Needling
ReVital Cancer Rehabilitation