Find Location
5514 Atascocita Road
Suite 160
Humble, TX 77346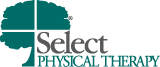 Hours
| | |
| --- | --- |
| Monday: | 7:00 AM - 6:00 PM |
| Tuesday: | 7:00 AM - 6:00 PM |
| Wednesday: | 7:00 AM - 6:00 PM |
| Thursday: | 7:00 AM - 6:00 PM |
| Friday: | 7:00 AM - 6:00 PM |
| Saturday: | Closed |
| Sunday: | Closed |
Featured Services
Physical Therapy
Sports Medicine
Functional Capacity Evaluations
Work Conditioning
Recovery and Reconditioning
Cancer Rehabilitation
Concussion Management
View All Services
About
COVID-19 Update
During this time, we are keenly focused on your safety while helping you feel better. Our center is open and here to serve those in need. The Department of Homeland Security and state governments have deemed physical therapy an essential component of health care during the coronavirus (COVID-19) pandemic. We are taking extensive preventative measures, guided by the CDC, to protect our patients and employees who enter our center. Should you not feel comfortable visiting our center at this time, we are also offering telerehab services so you can easily connect with one of our licensed therapists through web-based technology that is HIPAA compliant. Contact us today for more information.
https://www.selectphysicaltherapy.com/services/specialty-services/telerehab/
At Select Physical Therapy, our experienced clinical team will design an individualized plan of care that aligns with your specific goals in mind. Through experience, advanced clinical training and clear communication with our patients, our therapy team will give you the advantage in recovery.We are proud to be part of the community and are committed to providing each patient with an exceptional experience that promotes healing and recovery in a safe, compassionate environment. Call or request an appointment and experience the power of physical therapy today.
Our Team
Cyndi Mack, P.T., MPT, OCS, COMT
Cyndi was born and raised in Ohio and moved to Texas in 2010. She has spent her lifetime pursuing sports and everything outdoors and physically active. Physical therapy became a career interest after a softball injury that involved physical therapy to return to full function. Cyndi enjoys spending time with her golden retriever, Kona, and family/friends, traveling the world to explore new places, gardening and any outdoor activity that is physically challenging. Cyndi's main career goal is helping others meet their health and wellness goals.
Steven Stanford, P.T., DPT, COMT
Steven is a Texas native who started his career in the United States Army as a physical therapy specialist and combat medic, with his greatest Army achievement being the coveted expert field medic badge along with other awards and certifications. He enjoys traveling the Lone Star state spending time in the Texas Hill Country with his family. He also enjoys fishing, motorcycle riding, BBQ and coffee.
Kevin Gomez, P.T., DPT, CSCS
Kevin was born and raised in Trinidad and Tobago. Physical therapy became a career interest after a hip injury while playing high school soccer. Kevin enjoys travelling, watching sports, playing soccer, going to the gym and spending time with family and friends.
Amanda Matt, P.T., DPT, COMT
Amanda was born in North Platte, NE and raised in Newton, KS. Physical therapy became a career interest after an ACL injury in high school and going through rehab. She enjoys road trips, volunteering at the Houston Rodeo and spending time with family/friends.
All Services
Physical Therapy
Physical Therapy
Recovery and Reconditioning
Cancer Rehabilitation
Dry Needling
Neurologic Rehabilitation
Pain Management
Spine Program
TMJ/TMD Rehabilitation
Vestibular Rehabilitation
Sports Medicine
Sports Medicine
Concussion Management
Work Health
Functional Capacity Evaluations
Work Conditioning