Find Location
540 Fort Evans Road
Suite 206
Leesburg, VA 20176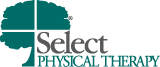 Foreign Languages: Bosnian, Vietnamese
Hours
| Day of the Week | Hours |
| --- | --- |
| Monday: | 10:30 AM - 8:00 PM |
| Tuesday: | 7:30 AM - 5:00 PM |
| Wednesday: | 7:30 AM - 5:00 PM |
| Thursday: | 10:30 AM - 8:00 PM |
| Friday: | 7:30 AM - 3:45 PM |
| Saturday: | Closed |
| Sunday: | Closed |
Featured Services
Physical Therapy
Orthopaedic Rehabilitation
Sports Medicine
Return-to-Work Program
Work Conditioning
Recovery and Reconditioning
Concussion Management
View All Services
About
At Select Physical Therapy, we know that injuries are never scheduled, but relief can be. If you're injured, tired of having less mobility or experiencing aches and pains, let our licensed clinical experts help. We believe movement is medicine and are committed to helping our patients get back to work, athletics and daily life. The road to recovery starts with Select!
We are proud to serve your community and are committed to providing each person an exceptional experience that promotes healing and recovery in a safe, compassionate environment. Call to request an appointment and experience the power of physical therapy today.
Our Team
Emir Demirovic, P.T., DPT, CMPTPT, Center Manager
Emir specializes in treatment of orofacial pain, temporomandibular disorders, spine and extremity impairments. His treatment philosophy involves creating individual rehabilitation programs based on overall body impairments, not just addressing primary areas of complaints. Emir places heavy emphasis on patient education, evidence-based practice and clinical expertise to achieve the most optimal treatment results.
Ann Redding, P.T., MPT
Ann brings a high level of empathy and experience to the patients she treats. Ann enjoys treating patients with all kinds of orthopedic complaints, using an integrated approach, but has a special interest in treatment of jaw pain, concussion, dizziness and vestibular deficits. She enjoys reading, painting and sculpture, jewelry making and playing the piano.
Quang Ton, P.T., DPT
Quang believes that a strong physical health plays an important role in achieving a good quality of life. His goal is to help patients improve their overall functional mobility, strength and daily life activities. He values evidence-based clinical decisions and often provides patient education in his practice. Quang is fluent in English and Vietnamese. He is teamwork-oriented and enjoys working with others to provide the best possible patient care.
All Services
Physical Therapy
Physical Therapy
Orthopaedic Rehabilitation
Recovery and Reconditioning
Dry Needling
Fall Prevention Program
Manual Therapy
Neurologic Rehabilitation
Pain Management
Pre-/Post-Operative Care
Spine Program
TMJ/TMD Rehabilitation
Vestibular Rehabilitation
Fibromyalgia Treatment
Headache Treatment
Instrument-Assisted Soft Tissue Mobilization
Osteoporosis Management
Sports Medicine
Sports Medicine
Concussion Management
Work Health
Return-to-Work Program
Work Conditioning
Injury Prevention
Utilization Management System
News & Events
TeleRehab
April 10, 2020
During this time, we are keenly focused on your safety while helping you feel better. Our center is open and here to serve those in need. The Department of Homeland Security and state governments have deemed physical therapy an essential component of health care during the coronavirus ( COVID-19 ) pandemic. We are taking extensive preventative measures, guided by the CDC, to protect our patients and employees who enter our center. Should you not feel comfortable visiting our center at this time, we are also offering telerehab services so you can easily connect with one of our licensed therapist through web-based technology that is HIPAA compliant. Contact us today for more information.