Find Location
31 Ensign Drive
Suite B
Avon, CT 06001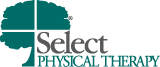 Hours
| | |
| --- | --- |
| Monday: | 7:00 AM - 6:00 PM |
| Tuesday: | 9:00 AM - 5:00 PM |
| Wednesday: | 7:00 AM - 6:00 PM |
| Thursday: | 9:00 AM - 5:00 PM |
| Friday: | 7:00 AM - 6:00 PM |
| Saturday: | Closed |
| Sunday: | Closed |
Featured Services
Physical Therapy
Orthopaedic Rehabilitation
Hand Therapy
Hand Therapy Certified
Occupational Therapy
Sports Medicine
Functional Capacity Evaluations
View All Services
About
Select Physical Therapy's highly trained staff will design a specialized plan of care that is just right for you. Through experience, advanced clinical training and clear communication with our patients, our therapy team will give you the advantage in recovery. We offer a wide range of orthopedic services, dedicated to treating patients of varying age groups and activity levels:
Orthopedics: Whether you've sustained a mild strain or had a major surgical procedure, our physical therapists will work with you in a goal-oriented program to regain maximal pain free function.
Sports Medicine: We provide sport rehabilitation services for multiple local high schools and universities, both onsite and in our center. The goal of our physical therapists and athletic trainers is to return injured athletes to their optimal performance level in whichever sport they participate.
Industrial: We are focused on returning injured workers back to their place of employment in a timely and safe manner. We will provide highly focused functional rehabilitation programs that ensure ideal return-to-work status. We also provide screening procedures designed to ensure safety in the workplace.
We are proud to serve your community and are committed to providing each person an exceptional experience that promotes healing and recovery in a safe, compassionate environment. Call or request a visit and experience the power of physical therapy today.
Our Team
Jennifer Fournier, P.T.
Jennifer earned a master's in physical therapy in January of 2008 and is certified in the Cyriax method of evaluation and treatment of soft tissue lesions, trigger point dry needling as well as being a certified ergonomic assessment specialist. She has experience in orthopedic injuries such as ankle/foot disorders, shoulder injuries, neck and back pain/injuries, vestibular therapy and experience with various neurological disorders such as stroke, brain injury, amputations and MS.
Cody Ibarra, P.T.
Cody is a physical therapist at Select Physical Therapy is West Hartford and Avon. He earned a doctorate of physical therapy in 2019 from Columbia University. He has treated a wide variety of patient populations and is passionate about the many ways physical therapy can enhance patient quality of life, especially in youth populations, older adults improving function and reducing fall risk and sports medicine. He has pursued continuing education in Rocktape and is a certified instrument-assisted soft tissue practitioner. In his free time, Cody enjoys reading, cooking and martial arts - which he has participated in since he was a child. Cody believes that care is best when it is customized to individual patient goals, helping them to return to all the things they love to do.
Leslie Weissman, CHT
Leslie has been a certified hand therapist for Select Physical Therapy for many years. She loves helping people with both orthopedic and neurological upper extremity deficits. She strives to assist people in achieving their goals for maximum function and Independence of participation of activities that are meaningful to them. She uses an eclectic approach to her treatment, which includes, but not limited to use of the splinting(static/dynamic), Graston technique, cupping and visual imagery. She enjoys working with all diagnosis. She has resided in the Farmington Valley area since 2009. In her spare time, Leslie enjoys spending time with her husband, two children, her two whoodles and her pet fish!
All Services
Physical Therapy
Physical Therapy
Orthopaedic Rehabilitation
Recovery and Reconditioning
Dry Needling
Fall Prevention Program
Manual Therapy
Neurologic Rehabilitation
Pain Management
Pre-/Post-Operative Care
Spine Program
Vestibular Rehabilitation
Cognitive Rehabilitation Program
Cupping Therapy
Fibromyalgia Treatment
Headache Treatment
Instrument-Assisted Soft Tissue Mobilization
Stroke Rehabilitation
Hand Therapy
Hand Therapy
Hand Therapy Certified
Occupational Therapy
Arthritis / Osteoarthritis Program
Joint Mobilization
Orthotics Upper Extremity - Hand/Arm
Wound and Scar Care
Sports Medicine
Sports Medicine
ACL Program
Concussion Management
Work Health
Functional Capacity Evaluations
Return-to-Work Program
Work Conditioning
Ergonomic Programs
Injury Prevention
Work Hardening
Prosthetics & Orthotics
Lower Extremity Orthotics
Upper Extremity Orthotics
Spinal
Myoelectric Designs
Care Delivery
In-home Physical Therapy
Telerehab
Community
Community Involvement