Find Location
7581 Highway 98 West
Pensacola, FL 32506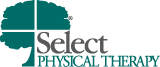 Hours
| | |
| --- | --- |
| Monday: | 7:00 AM - 6:00 PM |
| Tuesday: | 7:00 AM - 6:00 PM |
| Wednesday: | 7:00 AM - 6:00 PM |
| Thursday: | 7:00 AM - 6:00 PM |
| Friday: | 7:00 AM - 6:00 PM |
| Saturday: | 8:00 AM - 12:00 PM |
| Sunday: | Closed |
Featured Services
Physical Therapy
Aquatic Therapy
Orthopaedic Rehabilitation
Hand Therapy Certified
Occupational Therapy
Sports Medicine
Functional Capacity Evaluations
View All Services
About
The COVID-19 pandemic has impacted so many lives over the past several months. If you or a loved one is on the road to recovery following the disease, we're here for you. Our Recovery and Reconditioning Program focuses on building strength so you can resume activities as quickly and safely as possible.
Created in collaboration with physicians and infectious disease specialists, the program uniquely meets the rehabilitation needs of this challenging and complex disease. Our licensed therapists are specially trained to assess your condition and set personal goals that guide your care plan. Schedule an appointment today at our center, or we can come to you virtually via telerehab.
https://www.selectphysicaltherapy.com/services/recovery-and-reconditioning/
During this time, we are keenly focused on your safety while helping you feel better. Our center is open and here to serve those in need. The Department of Homeland Security and state governments have deemed physical therapy an essential component of health care during the coronavirus (COVID-19) pandemic. We are taking extensive preventative measures, guided by the CDC, to protect our patients and employees who enter our center. Should you not feel comfortable visiting our center at this time, we are also offering telerehab services so you can easily connect with one of our licensed therapists through web-based technology that is HIPAA compliant. Contact us today for more information.
https://www.selectphysicaltherapy.com/services/specialty-services/telerehab/
At Select Physical Therapy, we know that injuries are never scheduled, but relief can be. If you're injured, tired of having less mobility or experiencing aches and pains, let our licensed clinical experts help. We believe movement is medicine and are committed to helping our patients get back to work, athletics and daily life. The road to recovery starts with Select!
Our Team
Jennifer M. Little, P.T., MPT, COMT, Cert. MDT
Jennifer brings a high level of energy and personality to the patients she treats. She has a passion for treating orthopedic injuries and spine. Jennifer is the center manager for Select Physical Therapy's Westside and Nine Mile centers. She has been practicing for 19 years. She is certified in the McKenzie method of diagnosis and therapy through the McKenzie Institute and is a certified orthopedic manual therapist. Jennifer has also attended numerous continuing education courses. In her spare time, she enjoys the outdoors and participating in local races, especially triathlons.
Thomas Morgan, PTA
Tom has been a member of Select Physical Therapy since 2006. He has over 40 years of clinical experience and has had great success in the treatment of orthopedic injuries. Tom holds a political science degree from Northeastern University, as well as a physical therapist assistant degree from St. Phillips College in San Antonio, Texas. In his free time, Tom enjoys exploring local restaurants as a Pensacola foodie and spending time with friends.
Amanda Capitell, PTA, ATC
Amanda has been a member of Select Physical Therapy since 2019, with 10 years of clinical experience. She has worked in the outpatient, inpatient and collegiate settings. Amanda specializes in treating patients who benefit from orthopedic rehabilitation and sports medicine services. Amanda completed her undergraduate education at The University of West Florida, received a master's degree in sport's management from Auburn University of Montgomery and returned to South University to obtain a physical therapy assistant degree. She and her husband have children and enjoy camping and spending time at the beach.
Jacquelyn Barry, P.T., DPT
Jacquelyn has been a member of Select Physical Therapy since 2016. She was born and raised in St. Louis, where she earned an undergraduate degree and a doctorate of physical therapy from Saint Louis University. Jacquelyn has experience in treating a wide range of orthopedic conditions, including workers' compensation and sports medicine cases. After getting married, Jacquelyn moved to Pensacola in May 2022. She enjoys riding motorcycles with her husband, going out for sushi and participating in as many church events as she can.
Megan Shaw, OTR/L
Megan has been a member of Select Physical Therapy since 2022. She treats patients with orthopedic upper extremity and pelvic floor conditions. Megan graduated from Jacksonville State University with a bachelor's degree in exercise science and wellness. She earned a master's degree in occupational therapy at the University of South Alabama. Megan has certifications in Herman and Wallace Level 1A and Level 2B pelvic floor series. Megan enjoys reading, going to concerts and spending time with family and friends.
Anna McCastle, CHT, OTD, OTR/L, CLT-LANA, CWT
Anna is an occupational therapist for Select Physical Therapy's Westside center. She enjoys working with people to get them back to doing all of the things that bring them meaning and joy. Anna received a doctorate of occupational therapy from Nova Southeastern University in 2017. She specializes in hand therapy, women's health and lymphedema/swelling disorders. She has attended numerous continuing education courses including LSVT BIG, wound therapy and kinesio taping. Anna values working as a medical officer in the United States Navy Reserves, spending time with loved ones and engaging in athletics and outdoor activities.
All Services
Physical Therapy
Physical Therapy
Aquatic Therapy
Orthopaedic Rehabilitation
Amputee Rehabilitation
Cancer Rehabilitation
Fall Prevention Program
LSVT BIG - Parkinson's
Manual Therapy
Men's Health
Neurologic Rehabilitation
Pain Management
Pre-/Post-Operative Care
ReVital Cancer Rehabilitation
Spine Program
Vestibular Rehabilitation
Women's Health
Fibromyalgia Treatment
Incontinence Therapy
Instrument-Assisted Soft Tissue Mobilization
Lymphedema Program
Pelvic Therapy
Prenatal/Postpartum Rehabilitation
Wheelchair Seating and Mobility Clinic Services
Hand Therapy
Hand Therapy Certified
Occupational Therapy
Arthritis / Osteoarthritis Program
Joint Mobilization
Sports Medicine
Sports Medicine
Concussion Management
Golf Program
Work Health
Functional Capacity Evaluations
Injury Prevention