Find Location
7011 Allentown Boulevard
Suite 2
Harrisburg, PA 17112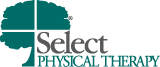 Hours
| | |
| --- | --- |
| Monday: | 8:00 AM - 7:00 PM |
| Tuesday: | 8:00 AM - 1:00 PM |
| Wednesday: | 8:00 AM - 7:00 PM |
| Thursday: | 8:00 AM - 7:00 PM |
| Friday: | 8:00 AM - 1:00 PM |
| Saturday: | Closed |
| Sunday: | Closed |
Featured Services
Physical Therapy
Orthopaedic Rehabilitation
Sports Medicine
Return-to-Work Program
Work Conditioning
Pediatric Physical Therapy
Ergonomic Programs
View All Services
About
During this time, we are keenly focused on your safety while helping you feel better. Our center is open and here to serve those in need. The Department of Homeland Security and state governments have deemed physical therapy an essential component of health care during the coronavirus (COVID-19) pandemic. We are taking extensive preventative measures, guided by the CDC, to protect our patients and employees who enter our center. Should you not feel comfortable visiting our center at this time, we are also offering telerehab services so you can easily connect with one of our licensed therapists through web-based technology that is HIPAA compliant. Contact us today for more information.
For more information on our telerehab services please click the link below.
https://www.selectphysicaltherapy.com/services/specialty-services/telerehab/
*Normal hours of operation may be affected by the COVID-19 pandemic.*
Our Team
Kelly Riggins, P.T., DPT
Kelly has been a member of Select Physical Therapy since 2020, with 4 years of clinical experience. She has worked in outpatient, inpatient and home health settings. Kelly's areas of specialty include pelvic health (female and male), cancer rehab, vestibular rehab, orthopedic and sports medicine. Kelly completed her doctorate of physical therapy graduate education at Temple University and undergraduate education at Bucknell University. She has certifications from Herman & Wallace in pelvic health and visceral mobilization and ReVital Cancer Rehab. She and her husband have one child and enjoy dance classes, hiking and walking their golden retriever, Nora.
Wendy Felice, P.T.
Wendy joined the Select Medical team in 2022, with over 30 years of clinical and management experience. She has worked in a variety of settings including home health, outpatient, skilled nursing and assisted living facilities. She developed and taught a training program for teaching geriatric patients continence exercises in assisted living facilities across several states. Wendy specializes in pelvic health, including diagnoses such as urinary urgency, frequency, incontinence, pelvic pain, pelvic organ prolapse and pre and post-prostatectomy incontinence. She received a bachelor's degree in physical therapy with a minor in biology at Daemen College. She is married and has 4 children. She has a special love for dogs, Penn State football games, the beach and planning family vacations. She lives in Hershey and has family in State College.
Danielle Gleim, PTA
Danielle has been a member of Select Physical Therapy since 2022 with 3 years of clinical experience. She has worked in outpatient and skilled nursing facilities. She is interested in sports medicine, vestibular and kinesiology taping specialties. Danielle got her bachelor's degree from Lock Haven University with a minor in psychology and received her associates degree from Central Penn College. Danielle enjoys drawing, reading and watching movies in her free time.
Samantha Warfield, PTA
Samantha has been working with Select Physical Therapy since 2015. Samantha has worked in outpatient, inpatient and pediatric home health settings. Samantha's passion is working with pediatric patients, however she also specializes in orthopedic rehabilitation, ReVital cancer rehabilitation, and foot/ankle injuries with/without orthotic modifications. She has her LSVT Big and ReVital certifications. Samantha completed her associate's degree at Central Penn College. She lives in Linglestown with her husband, son, dog named Murphy and cat named Rosie. She enjoys traveling, attending her son's baseball games and cooking in her free time.
All Services
Physical Therapy
Physical Therapy
Orthopaedic Rehabilitation
Recovery and Reconditioning
Fall Prevention Program
Men's Health
Neurologic Rehabilitation
Pain Management
Pre-/Post-Operative Care
ReVital Cancer Rehabilitation
Spine Program
Vestibular Rehabilitation
Women's Health
Headache Treatment
Incontinence Therapy
Instrument-Assisted Soft Tissue Mobilization
Osteoporosis Management
Pelvic Therapy
Prenatal/Postpartum Rehabilitation
Stroke Rehabilitation
Sports Medicine
Sports Medicine
Concussion Management
Performing Arts / Dance Rehabilitation
Work Health
Return-to-Work Program
Work Conditioning
Ergonomic Programs
Post-Offer Employment Testing
Injury Prevention
Pediatric Therapy
Pediatric Physical Therapy
Dysfunctional Voiding