Find Location
2015 Technology Parkway
Mechanicsburg, PA 17050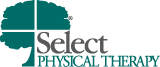 Hours
| | |
| --- | --- |
| Monday: | 8:00 AM - 7:00 PM |
| Tuesday: | 7:00 AM - 3:30 PM |
| Wednesday: | 8:00 AM - 7:00 PM |
| Thursday: | 8:00 AM - 7:00 PM |
| Friday: | 7:00 AM - 1:00 PM |
| Saturday: | Closed |
| Sunday: | Closed |
Featured Services
Physical Therapy
Aquatic Therapy
Orthopaedic Rehabilitation
Hand Therapy
Occupational Therapy
Sports Medicine
Functional Capacity Evaluations
View All Services
About
During this time, we are keenly focused on your safety while helping you feel better. Our center is open and here to serve those in need. The Department of Homeland Security and state governments have deemed physical therapy an essential component of health care during the coronavirus (COVID-19) pandemic. We are taking extensive preventative measures, guided by the CDC, to protect our patients and employees who enter our center. Should you not feel comfortable visiting our center at this time, we are also offering telerehab services so you can easily connect with one of our licensed therapists through web-based technology that is HIPAA compliant. Contact us today for more information.
For more information on our telerehab services please click the link below.
https://www.selectphysicaltherapy.com/services/specialty-services/telerehab/
*Normal hours of operation may be affected by the COVID-19 pandemic.*
Our Team
Kevin Johnson, P.T., DPT
Kevin is a physical therapist and has been a member of Select Physical Therapy team for more than 10 years. He is the center manager and has achieved success in the treatment of a wide range of musculoskeletal and neuromuscular injuries, including lower back and cervical pain, shoulder pain, post-operative joint replacements, rotator cuff repairs, concussions and gait and balance dysfunction. He is also a ReVital Cancer Rehabilitation certified therapist. Kevin completed his undergraduate and doctorate of physical therapy from University of Scranton. He enjoys participating in and watching sports. He resides in Harrisburg, PA with his wife and two sons.
Deborah Lenderman, PTA
Deb has been a member of Select Physical Therapy since 2020, with 30 years of experience in the outpatient setting. Deb specializes in the treatment of orthopedic, vestibular, pelvic floor, aquatic and geriatric patient population. She is also a certified ReVital Cancer Rehabilitation therapist. She is married with one teenage daughter. She spends time watching her daughter play competitive field hockey. Deb and her family enjoy hiking the Appalachian Trial nearby, and trips to both amusement and water parks.
Christine File, PTA
Christine has been a member of Select Physical Therapy since 2002, with more than 30 years of clinical experience. She has worked in long term care, acute care, aquatics as well as inpatient and outpatient rehabilitation settings. Christine is certified in ReVital Cancer Rehabilitation and is trained in lymphatic drainage and myofascial release. Christine graduated from Fayetteville Technical Community College with an associate degree in physical therapy assistant. She enjoys time with her twin grandsons, hiking and traveling with her husband.
Kendra Milbrand, P.T., MSPT, CLT
Kendra has been a member of Select Physical therapy since 2019. She has 22 years of clinical experience, and 15 of those years have specialized in the treatment of lymphedema. Kendra is a lymphedema certified and ReVital Cancer Rehabilitation certified therapist. She works primarily with cancer survivors to allow them to regain function and address concerns they may have as a result of their treatments. Kendra received a master's degree in physical therapy from Misericordia University. She and her husband have two children and enjoy camping and hiking.
Linda Latoski, OTL/R
Linda has been an occupational therapist for more than 35 years. She obtained a bachelor's degree from Misericordia University. She has a vast amount of experience in upper extremity treatment and been fabricating custom designed splints for numerous pre- and post-surgical patients. Linda has been employed with Select for several years and continues to expand her knowledge base by regularly attending upper extremity symposiums and surgical classes. Linda is originally from NEPA. She enjoys traveling, reading, crafting and attending her nephew's sporting events. In the fall season, you will find Linda cheering on Misericordia football, Michigan Wolverines and the Steelers.
All Services
Physical Therapy
Physical Therapy
Aquatic Therapy
Orthopaedic Rehabilitation
Cancer Rehabilitation
Fall Prevention Program
Manual Therapy
Neurologic Rehabilitation
ReVital Cancer Rehabilitation
Spine Program
Vestibular Rehabilitation
Cognitive Rehabilitation Program
Fibromyalgia Treatment
Headache Treatment
Lymphedema Program
Hand Therapy
Hand Therapy
Occupational Therapy
Sports Medicine
Sports Medicine
Concussion Management
Work Health
Functional Capacity Evaluations
Return-to-Work Program
Work Conditioning
Ergonomic Programs
Post-Offer Employment Testing
Injury Prevention
Prosthetics & Orthotics
Lower Extremity Orthotics