Find Location
Clarksville Professional Park
980 Professional Park Drive
Suite D
Clarksville, TN 37040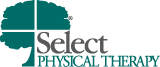 Hours
| | |
| --- | --- |
| Monday: | 7:00 AM - 6:30 PM |
| Tuesday: | 7:00 AM - 6:30 PM |
| Wednesday: | 7:00 AM - 6:30 PM |
| Thursday: | 7:00 AM - 6:30 PM |
| Friday: | 7:00 AM - 5:30 PM |
| Saturday: | - |
| Sunday: | Closed |
Featured Services
Physical Therapy
Aquatic Therapy
Orthopaedic Rehabilitation
Hand Therapy
Hand Therapy Certified
Occupational Therapy
Sports Medicine
View All Services
About
At Select Physical Therapy, our experienced clinical team will design an individualized plan of care that aligns with your specific goals in mind. Through experience, advanced clinical training and clear communication with our patients, our therapy team will give you the advantage in recovery.We are proud to be part of the community and are committed to providing each patient with an exceptional experience that promotes healing and recovery in a safe, compassionate environment. Call or request an appointment and experience the power of physical therapy today.
Our Team
Jennifer Powell, P.T., DPT, Center Manager
Jenn brings a sense of humor and compassion to the patients she treats. She was born and raised in Pennsylvania and has called Clarksville home since 2008. Jenn loves the variety of patients she sees and is passionate about vestibular and concussion rehabilitation.
Annabelle Garvey, MSAT, ATC, LAT
Annabelle has been with Select Physical Therapy since 2022. Her background is in sports medicine where she provided care to athletes in high school and college level sports. She now works as a WorkStrategies specialist and provides a number of services to employers and employees to reduce workplace injuries. Annabelle is a dedicated military spouse and enjoys traveling with her husband and dog.
Joseph Dorrell, P.T., DPT
Joseph brings passion and critical thinking to the patients he treats. He was born in the United Kingdom and relocated to the Nashville are with his family in 2003. He is experienced in treating orthopedic and sports injuries and is eager to learn about new techniques and treatment approaches. He enjoys traveling the world with his wife and working toward additional certifications.
Kathy Holt, PTA
Kathy brings lively encouragement to the patients she treats. She has been a physical therapy assistant for more than 30 years and has worked in the acute care, skilled nursing facility, home care and outpatient settings. Kathy enjoys treating a variety of diagnoses but her favorite is orthopedics. She appreciates spending time with her family.
Lynne Montague, P.T.
Lynne brings a high level of experience and dedication to the patients she treats. She has practiced in the Clarksville area for more than 30 years and is an active member of the community. Lynne enjoys treating patients of all ages. She is experienced in sports rehabilitation, orthopedics and aquatic therapy. She has a passion for cupcakes and meeting new people.
Victor Leonor, P.T.
Victor brings experience and honesty to the patients he treats. He was born and raised in the Philippines and is fully bilingual in English and Spanish. Victor enjoys treating patients of all kinds. He has had significant success treating cervical, thoracic and lumbar spine injuries and conditions, as well as general orthopedics, fractures and joint replacements. He continues to share his wisdom and knowledge on a daily basis with colleagues and students.
Zach Austin, PTA
Zach brings a high level of energy and personality to the patients he treats. Originally from Glasgow, KY, he and his wife and two children now reside in middle Tennessee. Zach loves explaining the benefits of physical therapy to patients and encouraging them to embrace an active lifestyle long after they are done with treatment.
All Services
Physical Therapy
Physical Therapy
Aquatic Therapy
Orthopaedic Rehabilitation
Recovery and Reconditioning
Speech Therapy
Amputee Rehabilitation
Cancer Rehabilitation
Dry Needling
Fall Prevention Program
Manual Therapy
Neurologic Rehabilitation
Pain Management
Pre-/Post-Operative Care
ReVital Cancer Rehabilitation
Spine Program
TMJ/TMD Rehabilitation
Vestibular Rehabilitation
Women's Health
Cognitive Rehabilitation Program
Driver Rehabilitation Program
Fibromyalgia Treatment
Headache Treatment
Instrument-Assisted Soft Tissue Mobilization
Obesity / Bariatric Care
Osteoporosis Management
Pelvic Therapy
Prenatal/Postpartum Rehabilitation
Stroke Rehabilitation
Wheelchair Seating and Mobility Clinic Services
Hand Therapy
Hand Therapy
Hand Therapy Certified
Occupational Therapy
Arthritis / Osteoarthritis Program
Joint Mobilization
Orthotics Upper Extremity - Hand/Arm
Wound and Scar Care
Sports Medicine
Sports Medicine
ACL Program
Concussion Management
Functional Movement Screen
Athletic Movement Index (AMI)
Golf Program
Work Health
Functional Capacity Evaluations
Return-to-Work Program
Work Conditioning
Ergonomic Programs
Post-Offer Employment Testing
Injury Prevention
Onsite Rehabilitation
Work Hardening
Fire Department / First Responder Services
Safe Patient Handling
Utilization Management System
Pediatric Therapy
Pediatric Physical Therapy
Pediatric Occupational Therapy
Prosthetics & Orthotics
Lower Extremity Orthotics
Upper Extremity Prosthetics
Foot Orthotics
Knee Bracing
Spinal
Care Delivery
In-home Physical Therapy
Telerehab