Find Location
4100 Lake Otis Parkway
Suite 106
Anchorage, AK 99508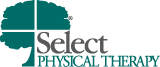 Hours
| | |
| --- | --- |
| Monday: | 8:00 AM - 6:00 PM |
| Tuesday: | 8:00 AM - 6:00 PM |
| Wednesday: | 8:00 AM - 6:00 PM |
| Thursday: | 8:00 AM - 6:00 PM |
| Friday: | 8:00 AM - 5:00 PM |
| Saturday: | Closed |
| Sunday: | Closed |
Featured Services
Physical Therapy
Aquatic Therapy
Orthopaedic Rehabilitation
Sports Medicine
Functional Capacity Evaluations
Return-to-Work Program
Work Conditioning
View All Services
About
At Select Physical Therapy, our experienced clinical team will design an individualized plan of care that aligns with your specific goals in mind. Through experience, advanced clinical training and clear communication with our patients, our therapy team will give you the advantage in recovery. We are proud to be part of the community and are committed to providing each patient with an exceptional experience that promotes healing and recovery in a safe, compassionate environment. Call or request an appointment and experience the power of physical therapy today.
During this time, we are keenly focused on your safety while helping you feel better. Our center is open and here to serve those in need. The Department of Homeland Security and state governments have deemed physical therapy an essential component of health care during the coronavirus (COVID-19) pandemic. We are taking extensive preventative measures, guided by the CDC, to protect our patients and employees who enter our center. Should you not feel comfortable visiting our center at this time, we are also offering telerehab services so you can easily connect with one of our licensed therapists through web-based technology that is HIPAA compliant. Contact us today for more information.
https://www.selectphysicaltherapy.com/services/specialty-services/telerehab/
Our Team
Natalia Bubien, P.T., DPT, COMT, OCS
Natalia received a bachelor's degree from Southern Methodist University and doctorate of physical therapy from University of Texas Southwestern. She is a dedicated professional and accomplished clinician who enjoys treating a diverse and challenging patient population with a particular interest in sports medicine. She is a board certified specialist in orthopedics and certified orthopedic manual therapist. Natalia is actively engaged in programs to further develop her considerable skills with study groups, orthopedic and sports journal clubs. Her continued commitment to clinical excellence is evidenced each day and treatment choices are supported by evidence-based research. When not working, you can find her hiking, mountain biking, fly fishing and skiing in the backcountry.
Rebecca Tamaki, P.T., DPT, COMT, OCS, ReVital
Becky has been treating since 2008 after graduating from Idaho State University with a clinical doctorate in physical therapy. She is a board certified specialist in orthopedics and has certifications in orthopedic manual therapy and ReVital Cancer Rehabilitation. She is the local coordinator for Select's WorkStrategies Program that specializes in managing work conditioning, providing pre-employment screens, performing functional capacity evaluations and bringing other industrial rehabilitation products to the market. She loves mentoring new clinicians and students. She and her husband came to Alaska in 2008 to find adventure. She spends her time with her husband, two children and two dogs hiking the trails of Anchorage.
Kjell Risung, P.T., COMT, OCS
Kjell is the specialty program director for the Alaska centers. He has achieved notable success in the rehabilitation of pre- and post-operative neck and back, knee, hip and shoulder, total joint replacement, industrial rehabilitation and sports injuries. With a career spanning more than 34 years, and as an attestation to his commitment to the physical therapy field. Kjell is an orthopedic clinical specialist and certified orthopedic manual therapist and has an extensive roster of continuing education and credentials to his credit.
Adrian Barniak, P.T., DPT, COMT
Adrian enjoys treating a diverse patient population with a particular interest in orthopedic injuries and sports medicine specific to mountain athletes, ultra-endurance sports, marathon runners, cyclists and concussion rehabilitation. He is passionate about physical fitness for himself and translates that enthusiasm and determination to his patients as he encourages them to strive for an overall healthy and active lifestyle. With extensive experience working with ultra-endurance athletes, he is always interested in researching new developments in the training of mountain athletes and prevention of athletic injuries.
Kevin Glynn, P.T., DPT
Kevin has a passion for his profession and enjoys treating a broad spectrum of orthopedic injuries and conditions. He focuses on excellence in patient care by collaborating with each individual to better understand their needs. On a daily basis, Kevin is energetic and honest while he helps each patient set realistic expectations and guides them toward their recovery goals.
Ivona Velovic, P.T., DPT
Ivona is originally from Cleveland, Ohio. She received a bachelor's degree from Cleveland State University and doctorate of physical therapy from Slippery Rock University. She brings a high level of energy and dedication to the various populations she treats and strives to provide an intensive, total body approach to fitness, rehabilitation and wellness. She enjoys treating orthopedic, neurologic, work- and sports-related injuries. Ivona plans on pursuing certification of manual therapy to continue improving her skills and providing the best care possible for patients. She enjoys mountain biking, trail running, skate skiing and hiking in the mountains of Alaska.
Reid Goneau, P.T., DPT
Reid is a skilled and passionate provider that enjoys treating a wide range of orthopedic and neurological conditions. She has continued education in LSVT BIG program for the treatment of individuals with Parkinson's and is trigger point dry needling certified. She has special interest in treating gait and balance disorders, pre- and post-surgical as well as Parkinson's. Reid completed her undergraduate education at the University of Alaska, Fairbanks and doctorate of physical therapy from Midwestern University.
Heather Hassett, P.T., DPT
Heather specializes in treating patients who benefit from vestibular rehabilitation, post-concussion syndrome rehabilitation, gait and balance training, orthopedic rehabilitation, pre/post-surgical conditions and sports medicine services. Heather completed her undergraduate education at the University of Hartford and doctorate of physical therapy from the University of Hartford. She enjoys running and spending time outdoors.
All Services
Physical Therapy
Physical Therapy
Aquatic Therapy
Orthopaedic Rehabilitation
Recovery and Reconditioning
Speech Therapy
Amputee Rehabilitation
Dry Needling
Fall Prevention Program
Manual Therapy
Neurologic Rehabilitation
Pain Management
Pre-/Post-Operative Care
ReVital Cancer Rehabilitation
Spine Program
TMJ/TMD Rehabilitation
Vestibular Rehabilitation
Blood Flow Restriction
Fibromyalgia Treatment
Headache Treatment
Instrument-Assisted Soft Tissue Mobilization
Sports Medicine
Sports Medicine
ACL Program
Work Health
Functional Capacity Evaluations
Return-to-Work Program
Work Conditioning
Post-Offer Employment Testing
Injury Prevention
Prosthetics & Orthotics
Lower Extremity Orthotics
Foot Orthotics
Spinal