Find Location
86 Halls Road
Unit C2
Old Lyme, CT 06371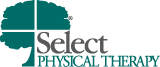 Hours
| Day of the Week | Hours |
| --- | --- |
| Monday: | 8:00 AM - 7:00 PM |
| Tuesday: | 8:00 AM - 5:00 PM |
| Wednesday: | 8:00 AM - 5:00 PM |
| Thursday: | 8:00 AM - 7:00 PM |
| Friday: | 8:00 AM - 5:00 PM |
| Saturday: | Closed |
| Sunday: | Closed |
Featured Services
Physical Therapy
Orthopedic Rehabilitation
Hand Therapy
Athletic Training Services
Sports Medicine
Functional Capacity Evaluations
Return-to-Work Program
View All Services
About
Select Physical Therapy's highly trained staff will design a specialized plan of care that is just right for you. Through experience, advanced clinical training and clear communication with our patients, our therapy team will give you the advantage in recovery. We offer a wide range of services, dedicated to treating patients of varying age groups and activity levels:
Orthopedics: Whether you've sustained a mild strain or had a major surgical procedure, our physical therapists will work with you in a goal-oriented program to regain maximum function.
Sports Medicine: We provide sport rehabilitation services for multiple local high schools and universities, both onsite and in our center. The goal of our physical therapists and athletic trainers is to return injured athletes to their optimal performance level in whichever sport they participate.
Industrial: We are focused on returning injured workers back to their place of employment in a timely and safe manner. We will provide highly focused functional rehabilitation programs that ensure ideal return-to-work status. We also provide screening procedures designed to ensure safety in the workplace.
We are proud to serve your community and are committed to providing each person an exceptional experience that promotes healing and recovery in a safe, compassionate environment. Request a visit and experience the power of physical therapy today.
Our Team
Chris Dentch, PTA, B.S., Center Manager
Chris has been on the Select Physical Therapy team since 2013. Chris graduated from University of Connecticut in 2000 with a bachelor's degree in civil/environmental engineering. During the conclusion of a 13 year career in environmental consulting, Chris pursued his interest in physical therapy and returned to school part-time. During that time, Chris also served as the assistant coach for the Westerly High School girl's lacrosse team. He currently coaches his daughters in youth lacrosse. In 2013, Chris graduated highest honors from Community College of Rhode Island and earned his license as a physical therapist assistant. Chris manages Select Physical Therapy's Old Lyme and Pawcatuck centers, enjoys helping patients of all ages with their recovery and has extensive experience treating a variety of orthopedic and neurological conditions. Chris resides in southeastern Connecticut, enjoys spending time with his family, friends, playing basketball and is an avid Boston sports fan.
Kevin Russell, MSPT
Kevin has been a member of Select Physical Therapy since 2015, with 30 years of clinical experience. He has worked in both the outpatient and home health settings. Kevin completed his master's of physical therapy at the University of Connecticut. He also has certification/training in both trigger point dry needling and the Titleist Performance Institute (TPI) for golfers. He is also a certified varsity basketball official at the high school level. In his free time, Kevin enjoys golfing and various athletic activities.
Brooke Stabile, DPT
Brooke has been a member of the Select Physical Therapy team since 2021 and has been treating as a physical therapist since 2019. Brooke earned a doctorate of physical therapy from Quinnipiac University in 2019. She previously graduated from Quinnipiac University in 2016 with a bachelor's degree in health sciences and a minor in psychology. She has received certifications in Mulligan technique for the upper and lower quarter. She enjoys treating patients of all ages and backgrounds, and has experience treating various orthopedic injuries and conditions. In her free time, Brooke enjoys spending time with family and friends, practicing yoga, reading, snowmobiling, skiing and fishing.
Tyler Courter, PTA, B.S.
Tyler has been part of the Select Physical Therapy team since 2021 and has been involved in direct patient care since 2017. He graduated from Springfield Technical Community College and became licensed as a Physical Therapist Assistant in 2021. He previously earned a bachelor's degree in sport and leisure management from Eastern Connecticut State University. Tyler works in Select's Pawcatuck and Old Lyme centers and has experience treating patients of all ages and orthopedic conditions. Tyler enjoys fitness, fishing, hiking and many other outdoor activities.
Penny Gfeller, Senior Patient Service Specialist
Penny has been a member of the Select Physical Therapy team in Old Lyme since 2018 and enjoys helping patients and her fellow co-workers. After graduating from Haddam Killingworth High School, Penny traveled cross country to Colorado where she fell in love with the great outdoors, animals and her job on a cattle ranch. Penny has over 20 years of experience in retail management, and loves to work with the public. Penny has also been a small business owner of a cleaning company. She believes there is no such thing as a stranger, just a friend in the making! When not working, she enjoys spending time with her large family, her 2 dogs, sitting outside listing to music and reading her next favorite book.
All Services
Services
ACL Program
Arthritis / Osteoarthritis Program
Athletic Training Services
Concussion Management
Dry Needling
Ergonomic Programs
Fall Prevention Program
Fibromyalgia Treatment
Foot Orthotics
Functional Capacity Evaluations
Functional Movement Screen
Golf Program
Hand Therapy
Headache Treatment
In-home Physical Therapy
Injury Prevention
Instrument-Assisted Soft Tissue Mobilization
Joint Mobilization
Knee Bracing
Lower Extremity Orthotics
LSVT BIG - Parkinson's
Manual Therapy
Neurologic Rehabilitation
Onsite Rehabilitation
Orthopedic Rehabilitation
Osteoporosis Management
Pain Management
Performing Arts / Dance Rehabilitation
Physical Therapy
Post-Offer Employment Testing
Pre-/Post-Operative Care
Prenatal/Postpartum Rehabilitation
Recovery and Reconditioning
Return-to-Work Program
Safe Patient Handling
Sensory Integration
Spinal
Spine Program
Sports Medicine
Stroke Rehabilitation
Telerehab
TMJ/TMD Rehabilitation
Vestibular Rehabilitation
Work Conditioning
Work Hardening
Care Delivery
In-home Physical Therapy
Telerehab