Find Location
450 Laurel Street
Des Moines, IA 50314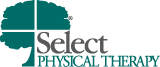 Hours
| Day of the Week | Hours |
| --- | --- |
| Monday: | 6:00 AM - 6:00 PM |
| Tuesday: | 6:00 AM - 6:00 PM |
| Wednesday: | 6:00 AM - 6:00 PM |
| Thursday: | 6:00 AM - 6:00 PM |
| Friday: | 6:00 AM - 5:00 PM |
| Saturday: | Closed |
| Sunday: | Closed |
Featured Services
Physical Therapy
Orthopaedic Rehabilitation
Athletic Training Services
Sports Medicine
Functional Capacity Evaluations
Return-to-Work Program
Select Sports Center of Excellence
View All Services
About
At Select Physical Therapy, our experienced clinical team will design an individualized plan of care that aligns with your specific goals in mind. Through experience, advanced clinical training and clear communication with our patients, our therapy team will give you the advantage in recovery.
Our center is proud to be a Select Sports Center of Excellence, which is an endorsement of our expertise in providing the highest quality of care in sports physical therapy. We have a proven commitment to excellence in injury prevention, rehabilitation/return to sports and performance enhancement.
Whether you're a competitive or recreational athlete, our focus is on you and your goals. Our dedicated sports medicine physical and occupational therapists know an athlete's mindset and the demands of your sport. Trust us to treat the athlete you are today so you may become the athlete you want to be, tomorrow.
We are proud to be part of the community and are committed to providing each patient with an exceptional experience that promotes healing and recovery in a safe, compassionate environment. Request an appointment and experience the power of physical therapy today.
Our Team
Brenna Williams, P.T., DPT
Brenna has been a member of Select Physical Therapy since 2019, with 3 years of clinical experience. She is one of our physical therapists in our sports medicine program. She is the team physical therapist for Roosevelt High School. Brenna specializes in treating patients who benefit from post op rehab, orthopedic rehabilitation and sports medicine services. She is passionate about treating knees and shoulders, but enjoys treating all orthopedic injuries. Brenna completed her undergraduate education at Iowa State University and received a doctorate of physical therapy from University of Iowa.
Megan Kushner, P.T., DPT, LAT, ATC
Megan has been a member of Select Physical Therapy since 2021. She works closely with East High School and serves as their team physical therapist. She received a doctorate of physical therapy from Washington University in St. Louis and a bachelor's degree in athletic training from Millikin University. She is a movement system expert that enjoys treating patients with complex musculoskeletal injuries including, concussions, TMJ dysfunction, chronic pain and the foot and ankle.
Emily Ciha, P.T., DPT, ATC
Emily has been a member of Select Physical Therapy since 2021 with 6 years of clinical experience. She started her career working as a collegiate athletic trainer and has since worked in outpatient orthopedic settings as a physical therapist. She specializes in treating industrial athletes and clients with TMJ pain along with general orthopedic injuries. Emily completed her undergraduate training at Central College and received her doctorate of physical therapy from the University of Iowa. She enjoys spending time with her friends and family, reading and traveling.
Abby Gillard, P.T., DPT, OCS, CSMT, CSCS
Abby has been a member of the Select Physical Therapy team since 2013, with 13 years of clinical experience. She earned a bachelor's degree in 2001 from Dartmouth College and a doctorate of physical therapy from Columbia University in 2009. She is a board-certified clinical specialist in orthopedic physical therapy and her special interests include sports medicine, hands-on therapy and injury prevention. She is also certified in trigger point dry needling. She currently serves as the team physical therapist for the Drake Bulldogs in addition to running special programs throughout the state of Iowa. She enjoys solving complex clinical problems and assisting patients who have struggled to find relief elsewhere. A former collegiate soccer coach and player, she enjoys working with active people and helping them return to their desired activity level. She and her family live in West Des Moines.
Emily Power, P.T., DPT
Emily has been with Select Physical Therapy since 2021 and has been working as a physical therapist since 2017. She was raised in Des Moines, Iowa and studied dance at the University of Iowa. After some years spent as a dancer and certified Pilates instructor in Brooklyn, NY and Denver, CO, she returned to school at Regis University to pursue her love of movement and helping others through physical therapy. In addition to being certified in Pilates, Emily is certified in functional dry needling.
Tamera (Tami) Gawtry, P.T., DPT
Tami has been a member of Select Physical Therapy since 2015 with nearly 15 years of total clinical experience. She graduated with her bachelor's degree in psychology and her doctorate in physical therapy both from Clarke University. She has experience working with both post-operative and non-operative patients but found her niche analyzing and improving the biomechanics of running. This led her to specialize in treating the complex foot and ankle cases. As a former softball player, she enjoys treating the overhead athletes as well. In her spare time, she loves exercising, home improvement projects and being active with her family and friends.
Julie Earp, P.T.
Julie has been a member of the Downtown Select team since 2020. She has over 23 years of clinical experience. She has extensive experience with treating patients in a variety of outpatient orthopedic settings. She specializes in the Total Joint Prescreen program and works closely with many of the orthopedic surgeons in the Des Moines Metro Area.
Laura Williamson, MSE, PTA, LAT, ATC
Laura has been with the Downtown clinic since 2010, with over 30 years of experience in outpatient physical therapy and athletic training. Her extensive athletic training/physical therapy assistant career path has included DSM North High School, Drake University, Princeton University, Newton High School and now returning back to DSM North as the Select Team Therapist. Laura's primary interests include sports medicine, joint replacement and post-surgical rehab. Laura and her husband, Gary, live in Beaverdale.
Michelle Hall, PTA
Michelle has been a member of Select Physical Therapy for 9 years and received a bachelor's degree in psychology from the University of South Dakota and physical therapy assistant degree from Mercy College of Health Sciences. She played collegiate soccer at USD and specifically enjoys working with soccer players returning to the game. She specializes in orthopedics, sports medicine, TMJ and total joint replacements. Michelle enjoys working with patients of all injuries, helping them to return to an active and healthy lifestyle.
All Services
Physical Therapy
Physical Therapy
Orthopaedic Rehabilitation
Amputee Rehabilitation
Dry Needling
Pain Management
Pre-/Post-Operative Care
Spine Program
TMJ/TMD Rehabilitation
Vestibular Rehabilitation
Women's Health
Wheelchair Seating and Mobility Clinic Services
Sports Medicine
Athletic Training Services
Sports Medicine
Select Sports Center of Excellence
ACL Program
Concussion Management
Athletic Movement Index (AMI)
Work Health
Functional Capacity Evaluations
Return-to-Work Program
Work Conditioning
Ergonomic Programs
Post-Offer Employment Testing
Injury Prevention
News & Events
Select Kids Community Helper Event
May 11, 2023
Looking for fun the whole family can enjoy?
Spend the afternoon with some of your favorite therapists outside of your appointment at our Community Helper Event at Select Kids in Ankeny.
There's something for everyone with meet and greets from the local fire and police department, an educational program put on by the Blank Park Zoo and a fun photo booth to help you remember the day.
Don't miss out on the fun! Call 515.963.4528 with questions.