Find Location
4310 Londonderry Road
2Nd Floor
Harrisburg, PA 17109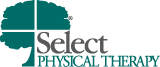 Hours
| Day of the Week | Hours |
| --- | --- |
| Monday: | 8:00 AM - 7:00 PM |
| Tuesday: | 8:00 AM - 7:00 PM |
| Wednesday: | 8:00 AM - 7:00 PM |
| Thursday: | 8:00 AM - 7:00 PM |
| Friday: | 8:00 AM - 1:00 PM |
| Saturday: | Closed |
| Sunday: | Closed |
Featured Services
Physical Therapy
Aquatic Therapy
Orthopedic Rehabilitation
Hand Therapy
Occupational Therapy
Sports Medicine
Work Conditioning
View All Services
About
Our office is located on the second floor of the UPMC Outpatient Services Building D (former Bloom building) on the UPMC Community General Hospital Campus. We know that injuries are never scheduled, but relief can be. If you're injured, tired of having less mobility or experiencing aches and pains, let our licensed clinical experts help. We believe movement is medicine and are committed to helping you get back to work, athletics and daily life.
We are pleased to offer patients access to our specialized CoreVia Pelvic Health program. CoreVia provides care - and relief - to men, women and children who experience pelvic floor dysfunction. Our highly skilled pelvic health physical therapists will help you feel your best.
We also offer metabolic rehabilitation which is a physician-ordered and monitored program that provides individuals with a customized exercise program to help reduce pain and lose weight. Supervised by a licensed physical therapist, this specialized program helps educate on specifics of exercise to give our patients the knowledge and support necessary for positive lifestyle changes.
We are proud to serve your community and are committed to providing each person an exceptional experience that promotes healing and recovery in a safe, compassionate environment. Request an appointment and experience the power of physical therapy today.
Our Team
Jamie Sheriff, OTR/L, Center Manager
Jamie has over 15 years of experience working with the neurological impaired population. Jamie specializes in working with patients who have visual impairments that impact their functional abilities. She has a certification in LSVT to provide treatment to patients with movement disorders including Parkinson disease. She is certified in Select Physical Therapy's ReVital cancer rehabilitation program to help rehabilitate patients recovering from a cancer diagnoses. She is a member of Multiple Scoliosis Society Partners in Care. In her spare time, she enjoys spending time with her son and husband, kayaking, gardening and hiking with her dog.
Evan Rickert, DPT
Evan is a physical therapist who specializes in low back pain and other orthopedic conditions. He combines his knowledge of sports injuries and strength training into treatment plans. He has found this field to be a perfect place to teach all ages to move better and have greater control of their health.
Gillian Frey, MSPT
Gillian is a physical therapist who earned a master's degree in physical therapy from Ithaca College. She received specialized training and is certified to treat patients who have vestibular disorders. She is also certified in LSVT BIG to treat Parkinson's patients. Gillian has experience treating a wide variety of conditions but focuses primarily on strokes, Parkinson's disease, multiple sclerosis, concussions, balance deficits, traumatic brain injuries and vertigo.
Doug Stockton, PTA
Doug graduated from Central Penn College. He specializes in neuro therapy, combining his interest in brain plasticity and rehab with experience in teaching martial arts, Tai Chi and meditation. Doug is also LSVT certified to help treat Parkinson's disease. He continues researching neuroscience, meditation, yoga and martial arts as vehicles for self development.
Maxi Lane, PTA
Maxi is a physical therapist assistant who received a bachelor's degree in exercise science from Oakland University and an associate degree from Professional Skills Institute. She specializes in aquatics and sports therapy. Maxi enjoys spending time with her husband, running, kayaking and traveling to minor and major league baseball stadiums.
Susan Griffin, PTA
Susan earned a bachelor's degree in physics and anatomy from The University of Pittsburgh and associate degree in physical therapist assistant from Central Penn College. She has experience in aquatics, orthopedics and neurologically-impaired populations. She focuses on the smallest of functional goals to get big results toward improving the well-being of her patients. She believes it's a blessing to see a patient who struggles with immobility due to pain be able to exercise, and to hear them express how their improvements are positively affecting their lives. Susan enjoys hanging out with family, playing in a golf league and bocce team, hiking and gardening.
Colin DeLany, PTA
Colin is a physical therapist assistant. He earned an associate degree from Central Penn College. He has worked at Select Physical Therapy since 2021, treating in the orthopedic outpatient setting with experience in a variety of orthopedic conditions. He enjoys working with chronic low back pain, shoulder pathologies, post-operative hip and knee replacements and patients at risk for falls. Colin feels rewarded helping patients achieve their goals. He enjoys spending time with family and friends, golfing, disc golfing, running and fishing.
Jackie Shaffer, COTA/L
Jackie is a certified occupational therapy assistant. She was born and raised in Schaefferstown, PA. Jackie is certified ReVital Cancer Rehabilitation clinician. She is passionate treating cancer patients and regaining function in stroke survivors. She also has experience treating neurological pathologies, vision therapy, hand therapy and pediatric therapy. Jackie enjoys playing with her dog and going to the beach.
Donna Harvat, OTR/L, CHT
Donna is an occupational therapist and certified hand therapist. She has more than 35 years of experience working with upper extremity acute and post-surgical population. She is preparing to become ReVital Cancer Rehabilitation certified to work with cancer patients. She enjoys crafting, painting, skiing, kayaking and working out at the gym.
Kayce Beekler, M.S., CCC-SLP
Kayce is the speech-language pathologist. She received a bachelor's degree in speech-language pathology from East Stroudsburg University in 2016 and graduated with a master's degree in communication disorders from California University of PA in 2018. Kayce is certified in LSVT Loud to help treat patient's with Parkinson's disease and is a ReVital Cancer Rehabilitation clinician. She treats a variety of ages and conditions, including articulation and language with the pediatric population and dysarthria, voice disorders, dysphagia and neurological conditions including cognitive-communication disorders, aphasia and TBI with the adult population. Kayce is passionate about working with various disorders and diagnoses that impact communication and swallowing abilities at all ages. She resides in West Hanover Township with her husband and corgi. She enjoys traveling and watching reality TV.
All Services
Services
Amputee Rehabilitation
Aquatic Therapy
Cancer Rehabilitation
Cognitive Rehabilitation Program
Concussion Management
CoreVia Pelvic Health
Cupping Therapy
Fall Prevention Program
Hand Therapy
Headache Treatment
LSVT BIG - Parkinson's
Manual Therapy
Mastectomy
Neurologic Rehabilitation
Occupational Therapy
Orthopedic Rehabilitation
Osteoporosis Management
Pain Management
Pediatric Speech Therapy
Pelvic Health
Physical Therapy
Pre-/Post-Operative Care
ReVital Cancer Rehabilitation
Speech Therapy
Spine Program
Sports Medicine
Stroke Rehabilitation
Telerehab
Vestibular Rehabilitation
Work Conditioning
Community
At Select Physical Therapy, we know that injuries are never scheduled, but relief can be. If you're injured, tired of having less mobility or experiencing aches and pains, let our licensed clinical experts help. We believe movement is medicine and are committed to helping you get back to work, athletics and daily life. The road to recovery starts with Select!