Find Location
4033 Linglestown Road
Harrisburg, PA 17112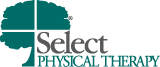 Hours
| | |
| --- | --- |
| Monday: | 7:00 AM - 7:00 PM |
| Tuesday: | 7:00 AM - 6:00 PM |
| Wednesday: | 8:00 AM - 7:00 PM |
| Thursday: | 7:00 AM - 7:00 PM |
| Friday: | 8:00 AM - 3:00 PM |
| Saturday: | Closed |
| Sunday: | Closed |
Featured Services
Physical Therapy
Orthopaedic Rehabilitation
Hand Therapy
Occupational Therapy
Sports Medicine
Functional Capacity Evaluations
Return-to-Work Program
View All Services
About
At Select Physical Therapy, we know that injuries are never scheduled, but relief can be. If you're injured, tired of having less mobility or experiencing aches and pains, let our licensed clinical experts help. We believe movement is medicine and are committed to helping you get back to work, athletics and daily life. The road to recovery starts with Select Physical Therapy!
Our center is proud to be a Select Sports Center of Excellence, which is an endorsement of our expertise in providing the highest quality of care in sports physical therapy. We have a proven commitment to excellence in injury prevention, rehabilitation/return to sports and performance enhancement.
Whether you're a competitive or recreational athlete, our focus is on you and your goals. Our dedicated sports medicine physical and occupational therapists know an athlete's mindset and the demands of your sport. Trust us to treat the athlete you are today so you may become the athlete you want to be, tomorrow.
We are proud to serve your community and are committed to providing each person an exceptional experience that promotes healing and recovery in a safe, compassionate environment. Request an appointment and experience the power of physical therapy today.
Our Team
Megan Krause, P.T., DPT, CSCS, Center Manager
Megan has worked for Select Physical Therapy since graduating in 2013 from Saint Louis University. She spent the first three years of her career in Miami Lakes, FL before relocating to Harrisburg, PA. In 2015, she became a certified strength and conditioning specialist. She holds additional certifications in LSVT BIG for Parkinson's and ReVital Cancer Rehabilitation. She specializes in restoring function to individuals of all ages after trauma, sports injuries, surgical intervention and work-related injuries. She strives to create individualized, patient-centered treatment programs to help patients achieve their goals.
Mark McDonald, MPT, CPED
Mark graduated from Pennsylvania State University in 1987 with a bachelor's degree in exercise physiology and from Hahnemann University in 1989 with a master's in physical therapy. He is also a board certified pedorthist. He has more than 25 years of experience in treatment of musculoskeletal orthopedic problems.
Keri Tkatch, P.T., DPT
Keri received a doctorate of physical therapy from the University of Pittsburgh in 2020. She is originally from the area, graduating from Central Dauphin High School in 2014. Her interests include foot and ankle pain as well as cancer rehabilitation. Keri is certified in ReVital Cancer Rehabilitation and has a passion for treating patients throughout their cancer survivorship journey. Her goal is to help patients return to their previous level of function and back to their daily activities. Keri enjoys hiking, swimming and spending time with family.
Dena Clauser, PTA
Dena graduated from Central Penn College in 2015 with an associate degree as a physical therapist assistant. She has primarily worked in outpatient physical therapy settings with focus on orthopedics, surgical intervention and chronic pain. Dena is also a ReVital Cancer Rehabilitation certified therapist. Dena finds most enjoyment in helping patients return to their previous level of function. She lives in the Harrisburg area and enjoys spending time with family, exercising and being outside.
Brianna Paules, MOT, OTR/L
Brianna earned a master's in occupational therapy from Saint Francis University in 2021. Brianna works with patients who have disorders and injuries of the upper extremities, both neurological and musculoskeletal based. She is also certified in the LSVT BIG program that focuses on treatment of patients who have movement disorders, such as Parkinson's disease. Additionally, she is ReVital Cancer Rehabilitation certified and works with patients in any phase of their cancer journey. She finds enjoyment in assisting patients to return to activities that are meaningful to them.
Haley Shaffer, PTA
Haley received a bachelor's degree in exercise science from Shippensburg University, and an associate degree as a physical therapist assistant from Central Penn College. Her area of interests include a wide variety of diagnoses such as neurological disorders, sports injuries and general surgical interventions.
Jereme Gross, MPT
Jereme received a master's degree of physical therapy from Thomas Jefferson University in 2002. His first job was in Myrtle Beach, SC living the beach life and playing golf. He moved back to the Harrisburg area in 2007, settled down and started a family. He enjoys seeing a variety of orthopedic patients, as well as the older population. He enjoys playing golf, chasing his kids and spending time with family and friends.
All Services
Physical Therapy
Physical Therapy
Orthopaedic Rehabilitation
Amputee Rehabilitation
Cancer Rehabilitation
Fall Prevention Program
LSVT BIG - Parkinson's
Manual Therapy
Neurologic Rehabilitation
Pain Management
Pre-/Post-Operative Care
ReVital Cancer Rehabilitation
Spine Program
Fibromyalgia Treatment
Headache Treatment
Instrument-Assisted Soft Tissue Mobilization
Lymphedema Program
Osteoporosis Management
Prenatal/Postpartum Rehabilitation
Hand Therapy
Hand Therapy
Occupational Therapy
Sports Medicine
Sports Medicine
Select Sports Center of Excellence
ACL Program
Concussion Management
Functional Movement Screen
Performing Arts / Dance Rehabilitation
Work Health
Functional Capacity Evaluations
Return-to-Work Program
Work Conditioning
Ergonomic Programs
Post-Offer Employment Testing
Injury Prevention
Pediatric Therapy
Pediatric Physical Therapy
Pediatric Occupational Therapy
Prosthetics & Orthotics
Lower Extremity Orthotics
Foot Orthotics