Find Location
2860 Whiteford Road
York, PA 17402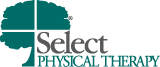 Hours
| Day of the Week | Hours |
| --- | --- |
| Monday: | 8:00 AM - 7:00 PM |
| Tuesday: | 7:00 AM - 12:00 PM |
| Wednesday: | 8:00 AM - 7:00 PM |
| Thursday: | 8:00 AM - 7:00 PM |
| Friday: | 7:00 AM - 12:00 PM |
| Saturday: | Closed |
| Sunday: | Closed |
Featured Services
Physical Therapy
Orthopedic Rehabilitation
Sports Medicine
Functional Capacity Evaluations
Return-to-Work Program
Work Conditioning
Ergonomic Programs
View All Services
About
Our center is pleased to offer patients access to our specialized CoreVia Pelvic Health program. CoreVia provides care - and relief - to men, women and children who experience pelvic floor dysfunction. Our highly skilled pelvic health physical therapists will help you feel your best.
Our Team
Dean Hess, P.T.
Dean is a physical therapist at our East York center. He has worked for Select Physical Therapy since April 2018. He served his country in the United States Marine Corps, which inspired him to pursue a career as a physical therapist. He specializes in manual therapy and myofascial release techniques to assist patients in achieving their goals and enjoy their lives to the fullest. Dean enjoys fishing, bow hunting, spending time with family and volunteering with York County Prison Ministry.
Wendy Jones, O.T.
Wendy specializes in pelvic floor therapy for both men and women. Wendy is passionate about helping people restore dignity, feel better and improve their quality of life. Wendy loves spending time with family, hiking and is an avid gardener. Her favorite thing about being a pelvic floor therapist is improving quality of life, which looks different for everyone; however, with pelvic floor therapy, often the subject or concern gets brushed under the rug. When someone says they just thought they had to live with their problem symptoms, it gives Wendy great joy to encourage them and let them know that we can offer many solutions and most people find it can change their lives.
Eric Read, PTA
Eric graduated from Central Penn College with a degree as a physical therapy assistant. He has been with Select Physical Therapy since 2016 and is pursuing several physical therapy specialization areas. Eric has experience in the treatment and recovery of rotator cuff injuries and joint replacements. Eric is married and lives in Red Lion with his lovely wife and three daughters. Eric enjoys watching football and playing golf.
All Services
Services
ACL Program
Arthritis / Osteoarthritis Program
Cancer Rehabilitation
Concussion Management
CoreVia Pelvic Health
Ergonomic Programs
Fall Prevention Program
Functional Capacity Evaluations
Injury Prevention
Men's Health
Neurologic Rehabilitation
Orthopedic Rehabilitation
Pain Management
Pelvic Health
Physical Therapy
Post-Offer Employment Testing
Return-to-Work Program
ReVital Cancer Rehabilitation
Spine Program
Sports Medicine
TMJ/TMD Rehabilitation
Vestibular Rehabilitation
Work Conditioning
Work Hardening
Community
At Select Physical Therapy, we know that injuries are never scheduled, but relief can be. If you're injured, tired of having less mobility or experiencing aches and pains, let our licensed clinical experts help. We believe movement is medicine and are committed to helping you get back to work, athletics and daily life. The road to recovery starts with Select!