Find Location
7061 Commons Plaza
Suite A
Chesterfield, VA 23832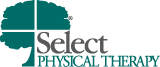 Hours
| Day of the Week | Hours |
| --- | --- |
| Monday: | 7:00 AM - 7:00 PM |
| Tuesday: | 7:00 AM - 7:00 PM |
| Wednesday: | 7:00 AM - 7:00 PM |
| Thursday: | 7:00 AM - 7:00 PM |
| Friday: | 7:00 AM - 4:00 PM |
| Saturday: | Closed |
| Sunday: | Closed |
Featured Services
Physical Therapy
Orthopaedic Rehabilitation
Hand Therapy
Sports Medicine
Functional Capacity Evaluations
Return-to-Work Program
Work Conditioning
View All Services
About
At Select Physical Therapy, we know that injuries are never scheduled, but relief can be. If you're injured, tired of having less mobility or experiencing aches and pains, let our licensed clinical experts help. We believe movement is medicine and are committed to helping you get back to work, athletics and daily life. The road to recovery starts with Select Physical Therapy!
We are proud to serve your community and are committed to providing each person an exceptional experience that promotes healing and recovery in a safe, compassionate environment. Request an appointment and experience the power of physical therapy today.
Our Team
Bridget Littrell, P.T., DPT, Center Manager
Bridget is the center manager for Chester and has been with Select Physical Therapy for many years. She specializes in pelvic health, cancer rehabilitation and lymphedema. She has experience treating orthopedic conditions, pelvic pain, partum and postpartum impairments and lymphedema, along with bowel and bladder dysfunctions. She enjoys treating patients in all phases of their cancer journey. Bridget is certified in dry needling. She is an outdoor enthusiast and can be found playing with her dogs or gardening on the weekends.
Erica Osimani, P.T.
Erica is a physical therapist at Select Physical Therapy in Chester. She is specialized in pelvic floor dysfunctions and certified in dry needling. She enjoys treating orthopedic conditions of all types including lumbar spine, knee, shoulder and neck pain. Erica is also experienced in treating concussion and vestibular diagnosis. Erica enjoys spending time with her family and traveling when she is not at work.
Sara Laverdy , PTA
Sara is a physical therapy assistant at Select Physical Therapy in Chester. Previously, Sara was a high school and collegiate rowing coach and has experience coaching a 10k training program for new runners. She enjoys treating patients of all diagnoses, but especially loves managing the injured runner and working with neurological diagnoses such as Parkinson's disease. A marathon runner herself, Sara is passionate about returning an athlete to sport as well as maintenance of strength to treat and prevent injury.
Lauren Staton, PTA
Lauren loves being outdoors and being in nature. She also spends time giving back to her community through Special Olympics and other organizations. She has been in the health and wellness field for 11 years prior to becoming a physical therapy assistant and holds a vast knowledge of exercise. Lauren aims to provide evidence-based treatment plans while helping patients to meet their goals.
All Services
Physical Therapy
Physical Therapy
Orthopaedic Rehabilitation
Recovery and Reconditioning
Amputee Rehabilitation
Cancer Rehabilitation
Dry Needling
Fall Prevention Program
Manual Therapy
Men's Health
Neurologic Rehabilitation
Pain Management
Pre-/Post-Operative Care
ReVital Cancer Rehabilitation
Spine Program
TMJ/TMD Rehabilitation
Vestibular Rehabilitation
Women's Health
Bariatric Rehabilitation
Cupping Therapy
Fibromyalgia Treatment
Headache Treatment
Incontinence Therapy
Instrument-Assisted Soft Tissue Mobilization
Lymphedema Program
Obesity / Bariatric Care
Osteoporosis Management
Pelvic Health
Prenatal/Postpartum Rehabilitation
Stroke Rehabilitation
Wheelchair Seating and Mobility Clinic Services
Hand Therapy
Hand Therapy
Arthritis / Osteoarthritis Program
Joint Mobilization
Sports Medicine
Sports Medicine
ACL Program
Concussion Management
Functional Movement Screen
Golf Program
Work Health
Functional Capacity Evaluations
Return-to-Work Program
Work Conditioning
Ergonomic Programs
Post-Offer Employment Testing
Injury Prevention
Work Hardening
Fire Department / First Responder Services
Utilization Management System
Prosthetics & Orthotics
Lower Extremity Orthotics
Upper Extremity Orthotics
Foot Orthotics
Knee Bracing
Spinal
Mastectomy
News & Events
TeleRehab
April 14, 2020
During this time, we are keenly focused on your safety while helping you feel better. Our center is open and here to serve those in need. The Department of Homeland Security and state governments have deemed physical therapy an essential component of health care during the coronavirus (COVID-19) pandemic. We are taking extensive preventative measures, guided by the CDC, to protect our patients and employees who enter our center. Should you not feel comfortable visiting our center at this time, we are also offering TeleRehab services so you can easily connect with one of our licensed therapists through web-based technology that is HIPAA compliant. Contact us today for more information.
https://www.selectphysicaltherapy.com/services/specialty-services/telerehab/